Wine paper box PRODUCT DETAIL
Wine paper box Sample Picture Show: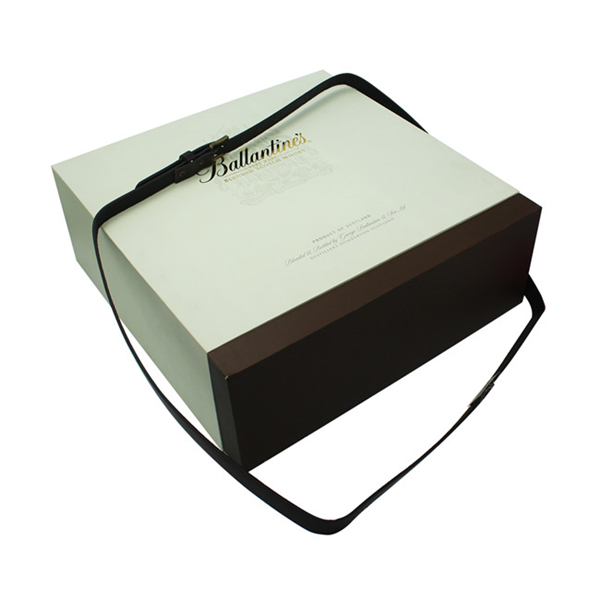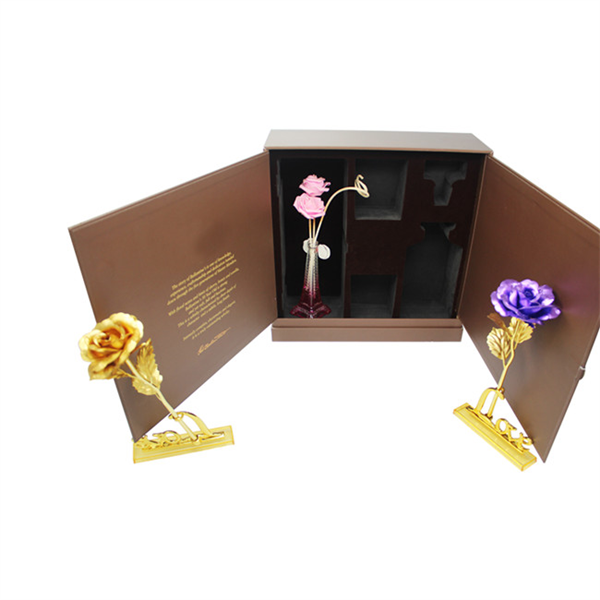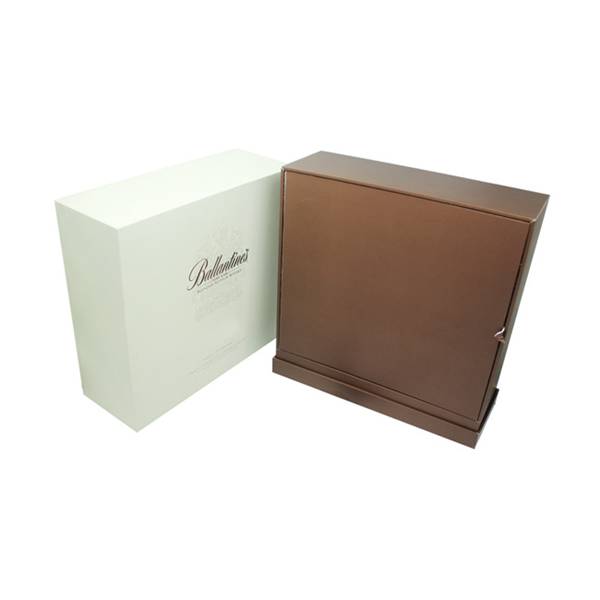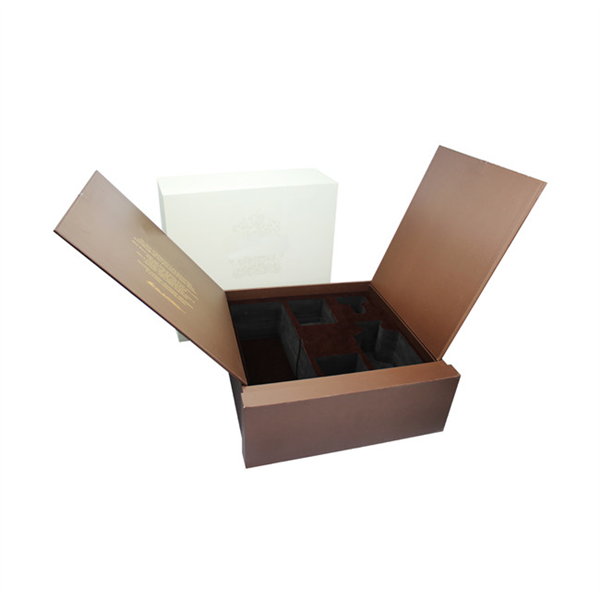 How this design of wine paper box being made out in our factory?
This special design wine paper box has a door to open it and also with a hard cover sleeve to make it stable.Something like the paper sliding box for the whole box.But inside is another style of rigid paper box. It is luxury looking and good choice for whiskey packaging.The inside has a thick EVA which cut into different shape to hold different accessories, such as wine bottle, wine glasses or bottle lid or something.If you are interested in this style of wine packaging box, you can contact us by market@giftpackagingbox.com directly for more detailed information.
How about the finish process for custom paper boxes?

Why customize your wine gift boxes?
1. Enhance your Brand: to personalize your own wine logo boxes is huge value for your brand promoting. Each time customer buy your wine, they will be reminded by your logo printed on the wine boxes. And when you choose one of the pantone color to your unique color, that color can be a symbolize. When people see that color, they will think of your brand. In this way you can save a large amount of money that spent on the advertisement.
2. For Displaying: when you are intend to open a ceremony or anniversary in your company to promote your sales or introduce a new product, some quantity of special wine displaying boxes will be much helpful to achieve your purpose. The participants will be moved of your creation for the wine packaging, in the same time, will pay special regard to your new brand wine.
3. Protecting: When you customize your own wine packaging boxes, that means you will customize the size, color as well as the inserts. With the perfect size and insert, you no need to worry the wine bottles or glasses inside will be broken, even during the shipping time. And you can also custom the suit wine bags to pack your own wine boxes, your customer will appreciate very much of you.
Porduction Process:
Printing: We provide both full color printing and pantone printing for gift boxes. You can send us your artwork in PDF, AI, CDR format or tell you your pantone color No. We have a person in charge who are professional to distinguish the printing color between artwork and machine.
Lamination: Lamination is the necessary finish for most of the custom gift boxes. It includes gloss and matte lamination. This finish can protect the printing color from being scratching and can protect the paper from being tearing. Also it can be water-proof.
Hot / Foil Stamping: There are so many metal colors to choose to make foil on the boxes, usually the most common used color are gold and silver. The price is based on the square meter of the stamping. This finish can make the logo or image more shinny and outstanding.
Die Cutting: After all the surface finishes completed, we will make die cutting on the die cutting machine. The paper will be cut into piece based on a die cut mold according to the box shape.
Making the Circle: The large wine box circle can not make by machine, but make by hand. We put two piece of 500gsm chipboard together to make the circle then make it fixed.
Gluing: Glue the surface paper and then laminated it onto the circle.
Assemble: After finishing the lid and bottom separately, we will assemble them together to be a whole box and then pack them into customized carton boxes.
Surface Finishing Show: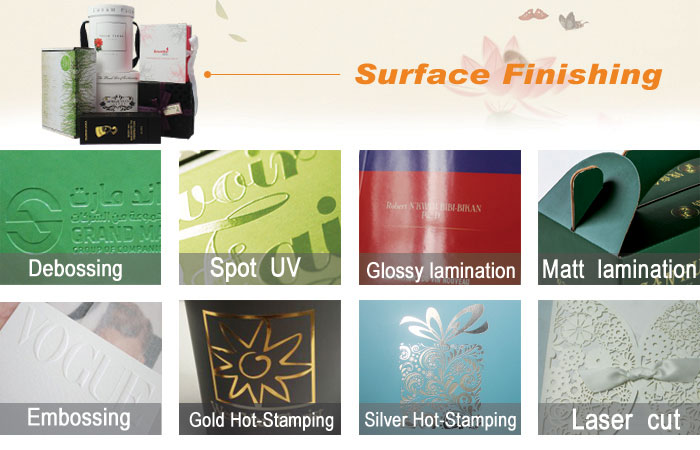 Packing & Shipping:
1.We provide high quality cartons(K=A) for boxes outer packing and also take many protective methods to prevent the cartons from being damaged.
2.We provide free service of helping customers checking shipping information to their destination at the lowest rate,giving them better suggestion of shipping ways,shipping time and shipping cost.
Take hexagon paper box for example,we packed the plastic tray into the box and then pack the box into cartons with each angle protected by angle beads.