Wine Paper Box PRODUCT DETAIL
Tube wine paper box sample picture show: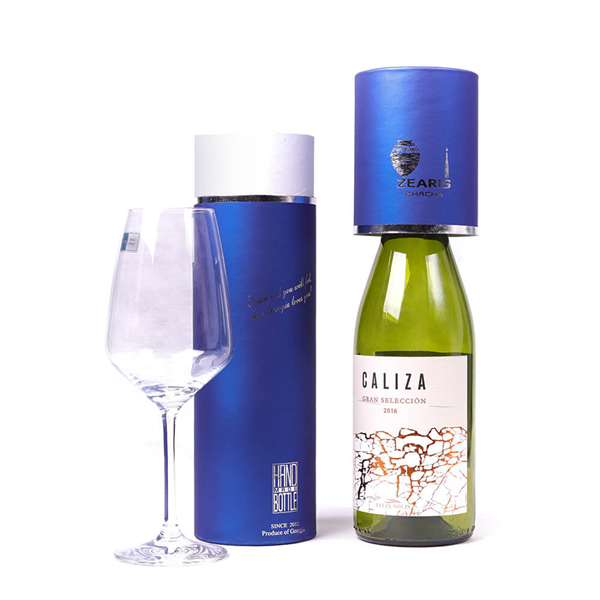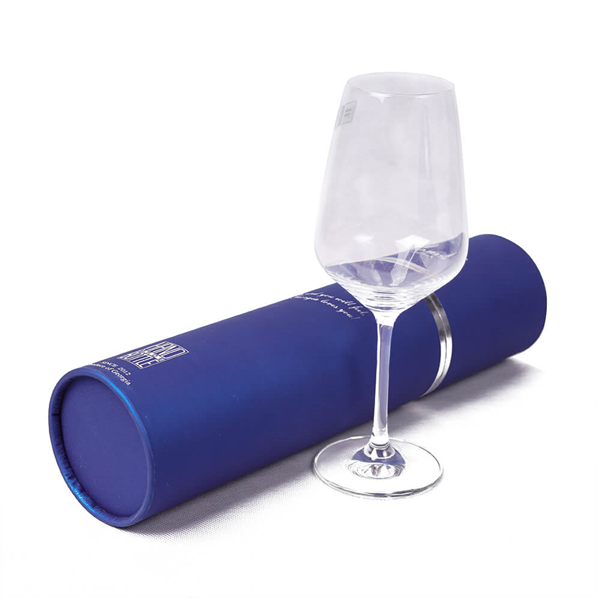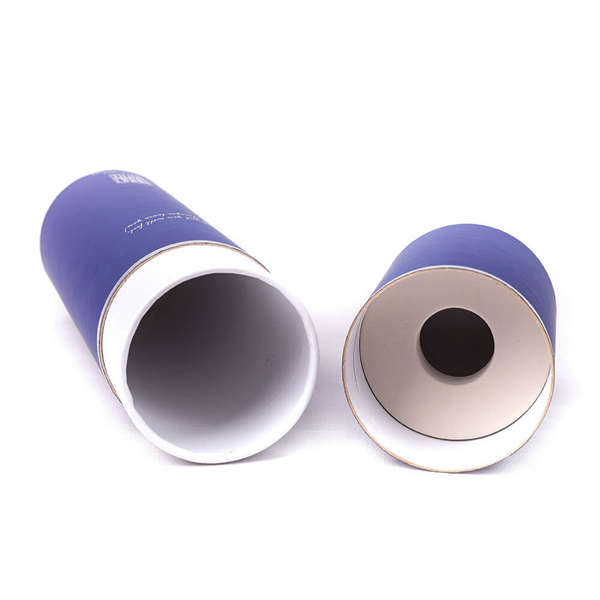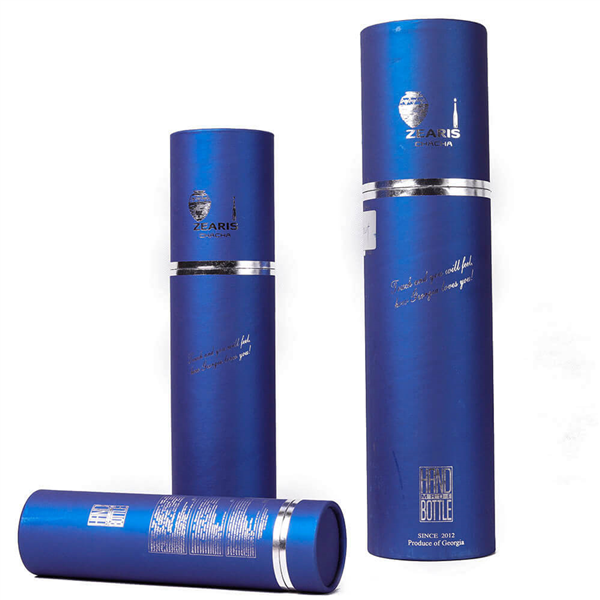 How this design of wine paper box being made out in our factory?
Wine is a liquid commodity, and today's dazzling array of shopping malls, the first thing that catches people's eyes is the outer packaging of the wine - the wine box. Wine box packaging plays a very important role in the sales of wine, especially its role in attracting consumers, increasing the added value of products, satisfying the spiritual needs of consumers, and consolidating the brand and corporate image.
This tube wine box design with lid was ordered by one of our famous brand wine suppliers,he not only ordered this design,but several other wine box designs in different shapes but with same blue color and silver logo and text. The tube wine boxes have total three sizes to pack his three sizes of wine bottles. This kind of wine packaging boxes are very rigid because they are made of tube with wrapping paper instead of gray board assemble into a circle. So it can protect better of the wine bottles inside. It is a nice try if you want to customize some luxury and high quality wine gfit boxes.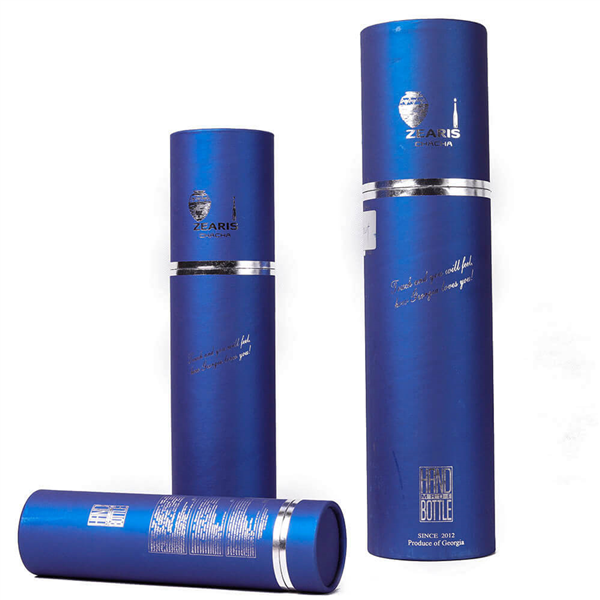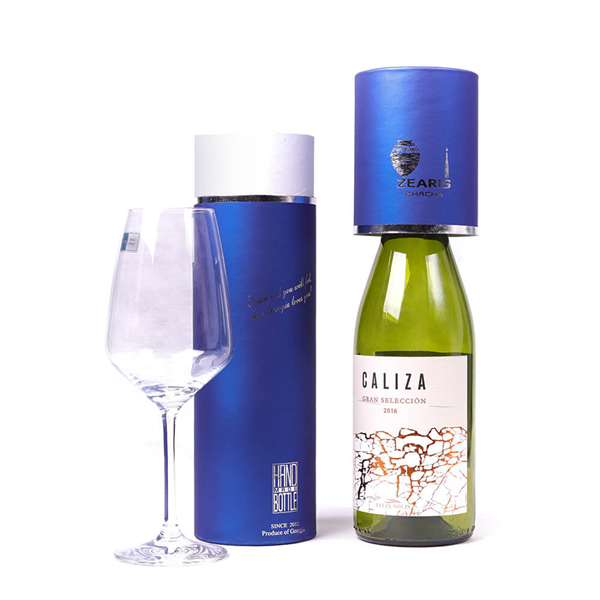 Packing & Shipping:
1.We provide high quality cartons(K=A) for boxes outer packing and also take many protective methods to prevent the cartons from being damaged.
2.We provide free service of helping customers checking shipping information to their destination at the lowest rate,giving them better suggestion of shipping ways,shipping time and shipping cost.
Take this corrugated mailing box for example,we make it unfolded and then put into the cartons customized for this box and stick shipping marks on cartons.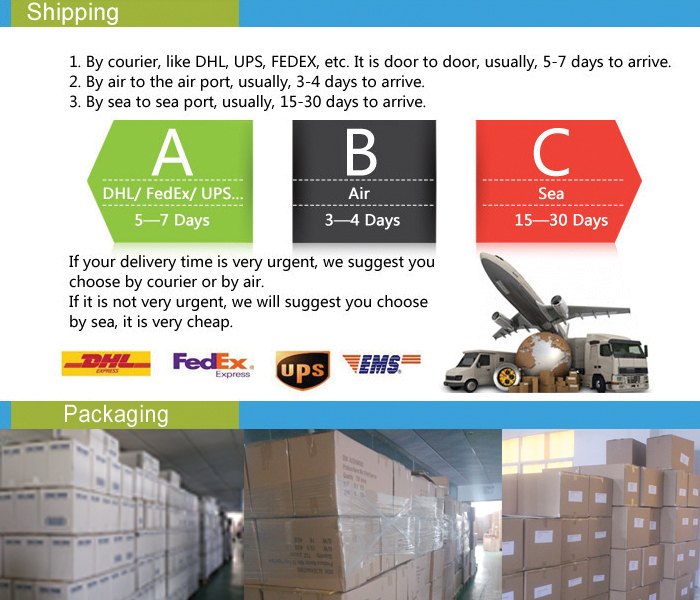 Factory:
Guangzhou Huai Sheng Packaging Co.,Ltd,was located Guangzhou,China,where is very close to Port of Huangpu for ocean shipping.We are focus on custom manufacturing of exquisite manual paper gift boxes.Company founder Marine Wang personally engaged in paper packaging printing industry for over 18 years.The company covers over 5000 square meters of workshop area and has 3 websites on Alibaba. With over 10 years handmade experienced staff and technical.
For now,we have produced thousands kinds of products for clients from all over the world with different brands and designs.Including many kinds of shaped boxes used for gift packaging,such as Sliding Paper Box, Magnetic Paper Box,Foldable Paper Box, paper Box with Lids,Tube Paper Box,Hexagon Paper Box and other special shaped box requested by clients.
With a long time experience and the advanced Germany 4&6 color printing,folding box covering machine,automatic shaping machine and other box making facilities,as well as excellent services,we enjoyed a high reputation all over the world.