As the snowflakes start to fall and the streets are adorned with twinkling lights, one thing is clear: Christmas is just around the corner. For chocolate brands, this festive season represents a golden opportunity to boost sales and create lasting memories for their customers. Follow HS Packaging, we'll explore some creative and interesting ways in which chocolate brands can make the most of Christmas and increase their bottom line.
Bundle and Save
A simple yet effective strategy to boost sales during Christmas is to offer bundle deals. By bundling products together, customers are more likely to purchase multiple items at once, thus increasing your overall sales. You could offer a "Christmas in a Box" deal that includes a variety of your best-selling chocolates, truffles, and cocoas. This not only appeals to customers looking for gifts but also encourages them to try new products within the bundle.
Create Festive Packaging
Packaging your products plays a crucial role in attracting customers during the holiday season. Consider creating Christmas packaging that incorporates symbols such as reindeer, snowflakes, or holly leaves. This will not only catch the eye of potential buyers but also convey the spirit of the season. Additionally, you could offer gift wrap options that match the aesthetic of your festive packaging, further enhancing the overall customer experience.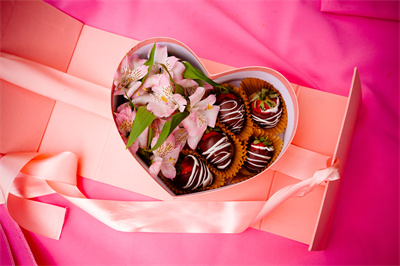 Collaborate with Other Brands
Partnering with other complementary brands can help you tap into new markets and increase brand awareness. For instance, you could collaborate with a local bakery to create custom Christmas cookies or desserts featuring your chocolate products. It can help you to showcase your products in new and exciting ways.
Launch Limited-Edition Products
Creating limited-edition products is an excellent way to generate customer excitement and anticipation. Offer exclusive flavors, shapes, or sizes that can only be found during the holiday season. For example, you could introduce a "Christmas Tree"-shaped bar made with dark chocolate and topped with red and green sprinkles or a white chocolate version of a classic peppermint candy cane. These unique offerings will undoubtedly pique the interest of both loyal customers and new ones alike.
Leverage Social Media
Social media platforms are powerful tools for engaging with customers and promoting your products during the holiday season. Use platforms like Instagram, Facebook, and Pinterest to share eye-catching images of your products, festive packaging designs, and holiday-themed recipes. You could also run social media ads that target users based on their location, interests, and purchasing behavior. By leveraging social media effectively, you can reach a wider audience and drive more sales during the Christmas season.
Host Virtual Events
Hosting virtual events has become an essential component of any marketing strategy in today's digital day. Consider hosting virtual tastings or workshops where customers can learn about the history and production of your chocolate products while enjoying samples. You could also host a virtual gift-wrapping event where customers can receive their purchases in beautifully wrapped packages from the comfort of their own homes. These virtual events not only provide an entertaining experience for customers but also allow you to connect with them on a deeper level.
Offer Gift Cards
Gift cards are a versatile marketing tool that allows customers to purchase your products without having to leave their homes. Offer attractive gift card promotions such as discounts or free shipping for first-time purchases made using gift cards. You could also partner with online retailers like Amazon or Etsy to sell your chocolate directly to customers. This not only increases your sales but also helps build brand loyalty by encouraging repeat purchases.
Run Charitable Campaigns
Charity campaigns are an excellent way to give back to your community while simultaneously boosting sales during the holiday season. Organize a donation drive where customers can contribute to a charity of their choice in exchange for a discount on their purchase or a free product. Or, you could donate a portion of your profits to a local food bank or homeless shelter. This demonstrates your commitment to social responsibility and fosters positive feelings towards your brand among customers.
Endnote
Christmas is the best time of year for marketing. By implementing these creative strategies, chocolate brands can successfully navigate the holiday season and emerge victorious in the competitive marketplace.