Custom Macaron Packaging Boxes: A Sweet Investment for Your Brand
In the world of gourmet pastries and confections, presentation is just as crucial as the taste. This is especially true for macarons, the delicate and colorful French dessert that has gained worldwide popularity. The packaging of these delightful treats plays a significant role in their overall appeal. That's where custom macaron boxes come in, offering an exceptional way to present and protect your pastries while enhancing your brand's image.
Why Custom Macaron Boxes for Your Brand?
Custom macaron boxes are more than just containers; they are a marketing tool that can significantly impact your brand's visibility and recognition. A well-designed macaron box with your logo, slogan, or other brand information can serve as a mobile billboard, promoting your brand wherever it goes. It creates a memorable unboxing experience for your customers, making your brand synonymous with quality, elegance, and indulgence.
In addition, custom boxes can be tailored to fit your macarons perfectly, providing optimal protection for these fragile pastries. They ensure that your macarons reach your customers in the best possible condition, enhancing customer satisfaction and loyalty.
Popular Macaron Box Types
There are various types of macaron biscuit boxes available, each offering a unique way to showcase your macarons. Here are some of the most popular ones:
1. Macaron Boxes with Window
Window macaron boxes are a popular choice for many patisseries. The transparent window allows customers to see the beautiful macarons inside without opening the box, enticing them with a sneak peek of the delightful treats within. This type of box is perfect for displaying the vibrant colors and intricate designs of your macarons, making them irresistible to customers.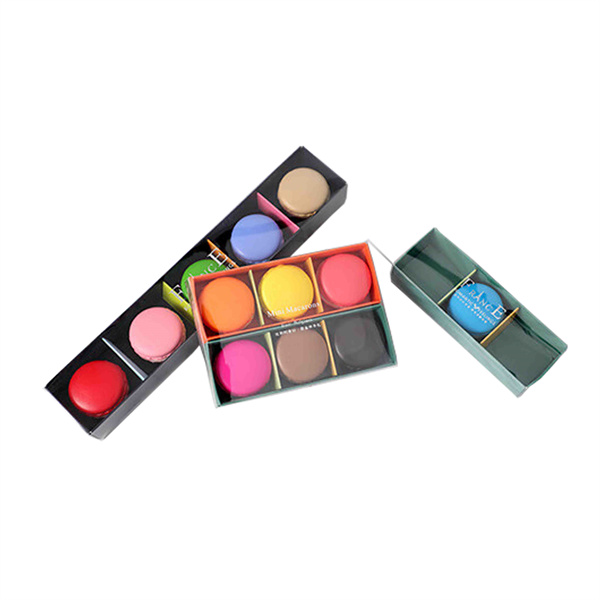 2. Drawer Shape Macaron Box
The drawer-shaped macaron box offers a unique unboxing experience for customers. It features a sliding drawer that reveals the macarons inside when pulled out, adding an element of surprise and anticipation. This type of box is not only stylish but also practical, as it allows easy access to the macarons without disturbing the other pastries in the box.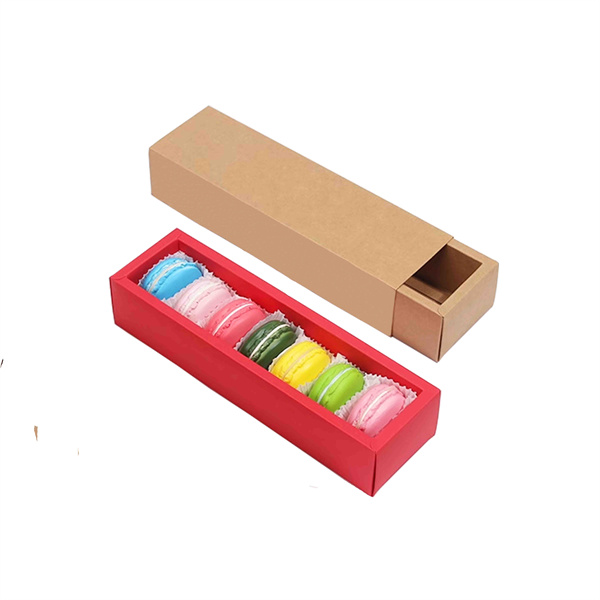 3. Macaron Box with Lid
A macaron box with a lid is a classic and versatile option. The lid provides extra protection for the macarons, making it a great choice for delivery or takeaway. It can also be easily customized with your brand information, making it a practical and effective marketing tool.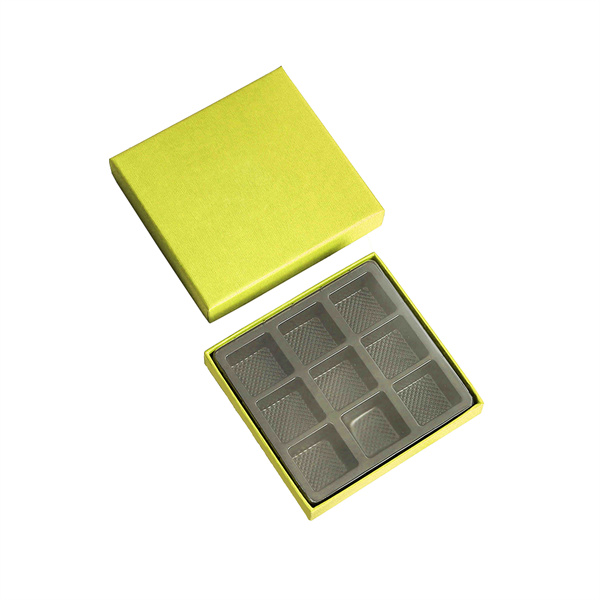 4. Hollow Macaron Box
Another popular type of macaron box is the hollow macaron box. This design features cut-out sections or "hollows", often covered with a clear plastic to protect the macarons while still allowing customers to see the contents of the box. This creates a visually appealing display, showcasing the vibrant colors and designs of the macarons inside.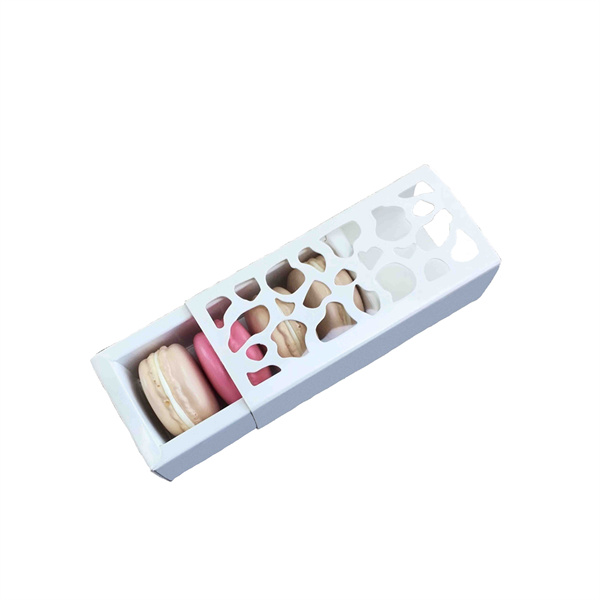 Endnote
Custom macaron boxes offer numerous benefits for your brand, from enhancing your brand image to improving customer satisfaction. By choosing the right type of box, you can create a memorable experience for your customers while showcasing the beauty and quality of your macarons.