Cosmetic Gift Box PRODUCT DETAIL
Custom Paper Soap Packaging Sample Picture Show: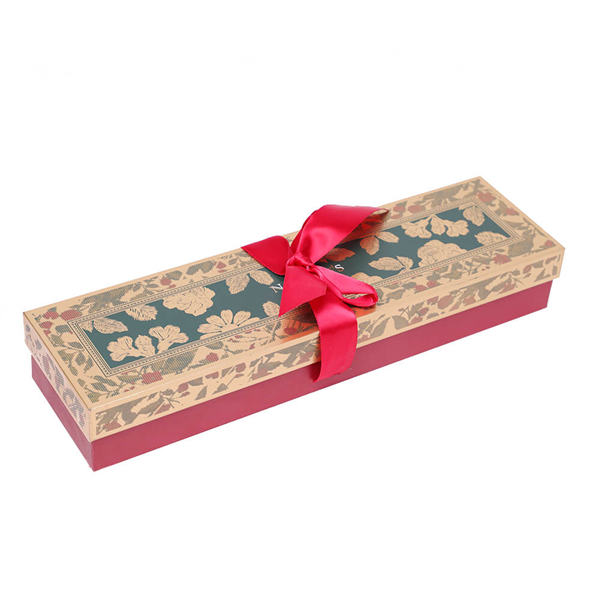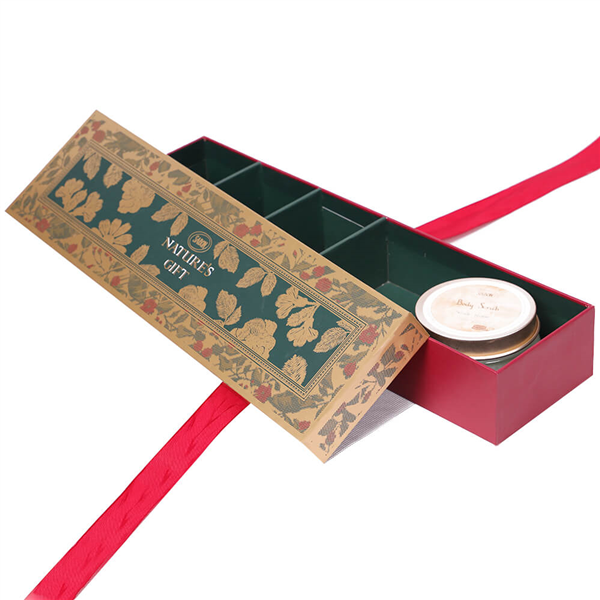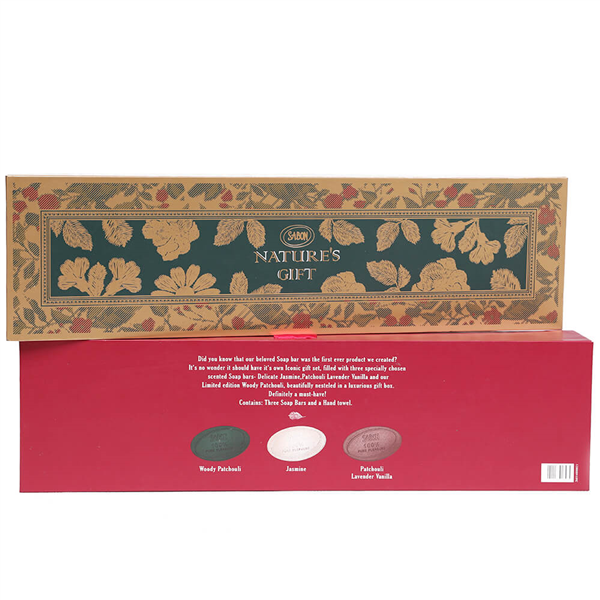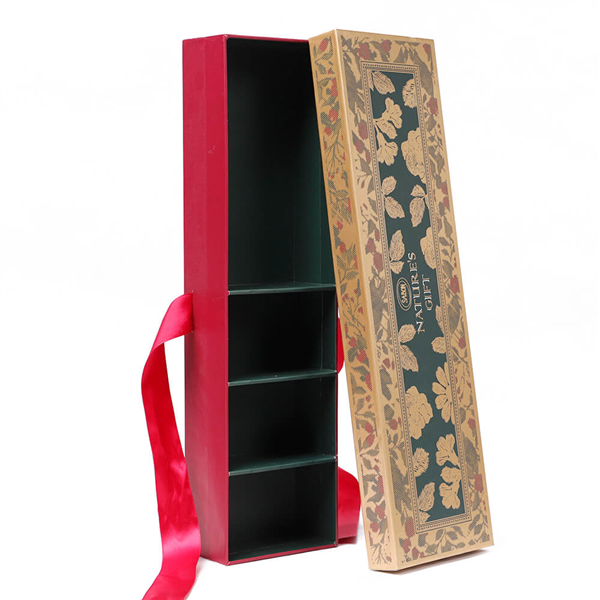 Characteristics of this soap gift box:
1. Dividers:When you see the three dividers inside the paper box, you may think it is so easy to make them--just putting them inside is ok? Yeah, that is for the divider with no printing,so you can place them in right position without seeing any inside materials from the whole. When the clients request color pinting for these inside dividers, this way can not work. So how to make these kind of cosmetic boxes perfect looking? Our production manager worked out a new solution for it. To make three thin cases with 600gsm grey board, then put inside a thin larger outer cases with 600gsm grey board, to make them as a whole box like below: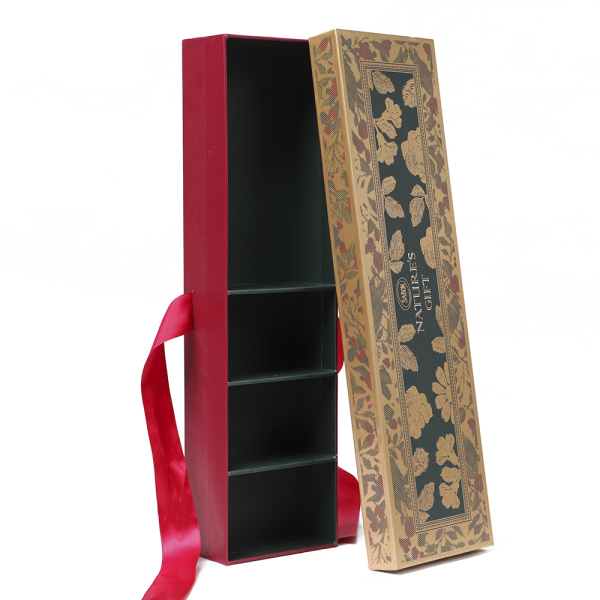 2. Full gold foil stamping: Actually under the gold stamping finish, there still exist a full color printing on the surface paper, so it make this paper box lid has kind of hazy beauty.
3. Ribbon decoration: When put two pieces of ribbon beside the box bottom, there has a problem we should bear in mind. That is you have to put the riibon inside but not reaching the dividers.So it is a complicated work for handcraft workers when making such gift boxes.But do not worry, Guangzhou Huaisheng Packaging Inc. Ltd prefessional enough for gift box making.