These days, our workers are catching up of the cylinder perfume boxes in the factory. Because it is an urgent order from our old client,they need all these boxes to be shipped today. In order to catch the due time,our workers work hard in day and night.Let me take you to have a look at how
perfume gift box factory
make the perfume boxes.
Today I will just show you our handmade department.
Step one: pasting
We have two automatic pasting machines imported from abroad. The workers just need to glue it into shape after pasting thought the machine with glue, then make it fixed and floated one by one.As the cylinder perfume box is a special style can not fully made by machine, so the handmade work will be a little complicated.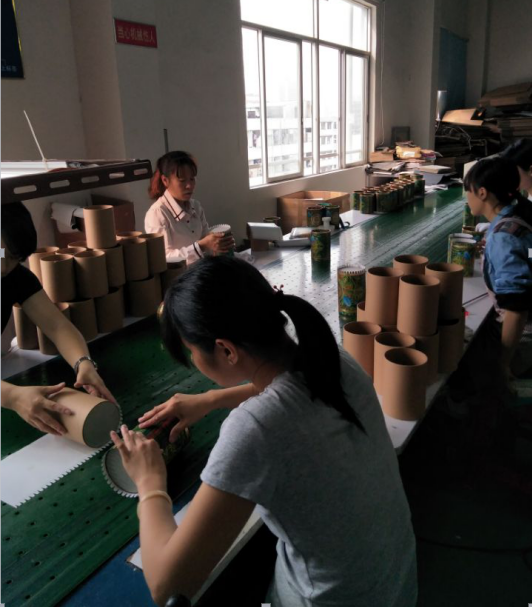 Step two: wearing ribbon on the bottom box
Before we retaining the liner inside the cylinder boxes, we have glue two pieces of ribbons on the side of the box bottom.So it is no need to die cut a hole to damage the box perfection.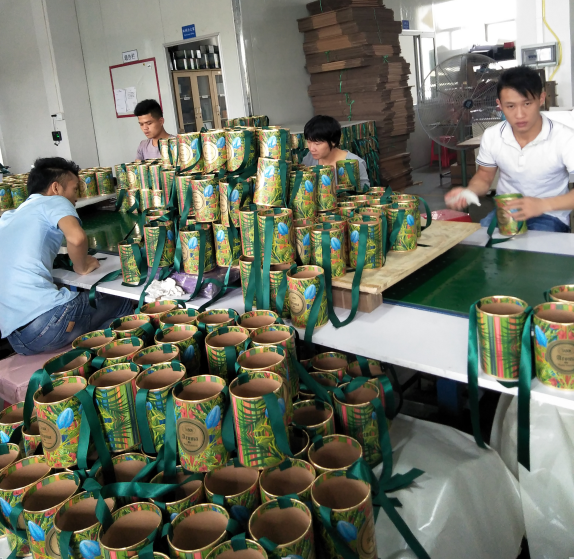 Step three: Lid lamination
The lid making process is same as the bottom making process,first pasting, then cut a hole to wear a elastic band, after making that, we need to structure a border into the lid,because this perfume box is a style of neck box with lid.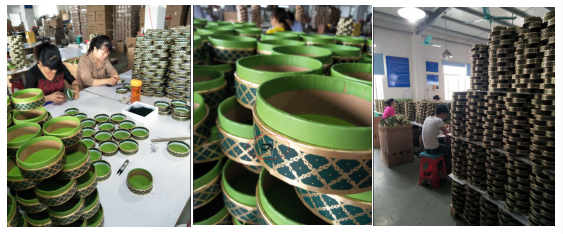 Step four: assembling
After all the basic process of lid and bottom making finished, workers will close the lid onto the bottom boxes and check the tightness of the lid as well as clearing the dirty parts of the perfume gift boxes. When some worker are assembling the boxes, some workers are helping to pack all the finished boxes into customized cartons.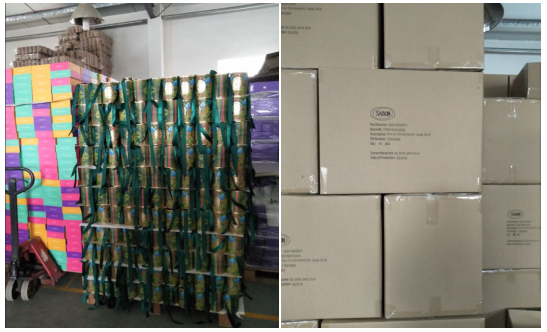 That is how we manufacture the custom perfume boxes in some basic process I showed above.If you still want to know more detailed process, welcome to visit our handmade rigid box factory.