Characteristics of this cosmetic packaging box:
1. PVC window: Uaully many clients like the packaging box to be die cut with a blank window or a window with PVC to show the products inside. In this way, consumers can see the task products from outside when they are ready to buy it. They are more willing to believe the products they want to buy.
Unlike other box window, this sliding paper box window is cut into a shape,but not a regular or a round shape.So it looks more special and fancy.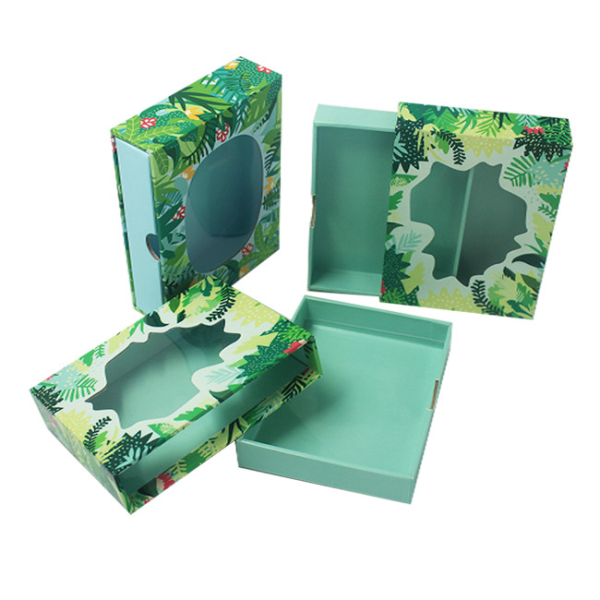 As a surface finishing method for printed matter, the film can not only make the printed matter bright and dazzling, but also brighten the color, obviously increase the artistic effect of the printed matter, play the role of propagating and beautifying the goods, and can also improve the water resistance, moisture resistance, light resistance and friction resistance of the printed matter. And anti-pollution performance, to protect the print and merchandise, so the film products are favored by people, the laminating process has been more and more widely used. The unique application of the window coating as a laminating process in the carton packaging, in addition to the many advantages of the laminating process, also increases the visibility function of the product in the packaging, embedding the curve in the colorful printing pattern Beautiful visual window.
2. The most important to make such cosmetic sliding box is to make the drawer not too tight nor too loose.If too tight,customer will be so updated to opening this box, if too loose, the drawer will dropped out when carry the box.So it is very important to prepare the material size.