PRODUCT DETAIL
Characteristics of this cosmetic gift boxes:
1. Black card paper: the whole box is black with gold logo, so we suggested the black card paper as surface paper in order to save lamination cost and printing cost.
2. Rose gold foil stamping: we can not provide gold or silver foil finish but also other color of stamping based on your request.
3. Foam insert: usually for cosmetic packaging, we suggest clients to use foam, EVA or PVC to hold products inside for protection.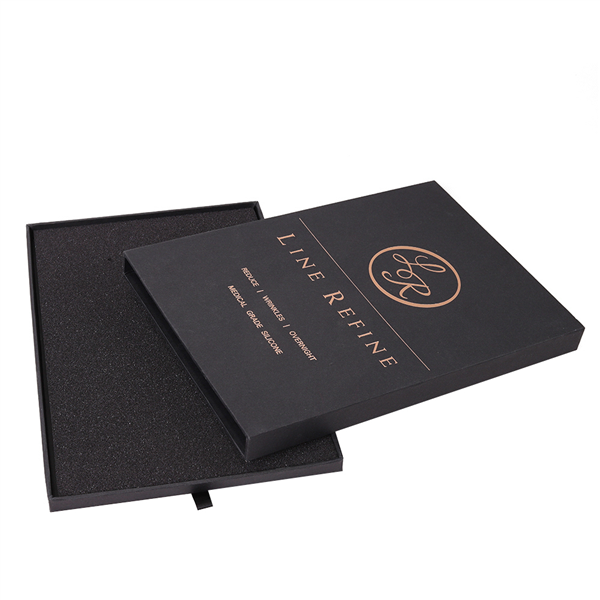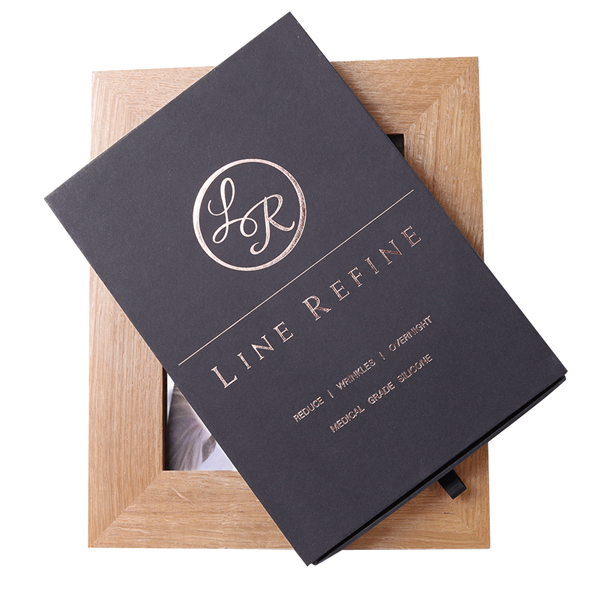 What do you know about the sliding paper boxes?
Drawer boxes are named after the drawers that are common in our daily lives. Like the box cover, the drawer is divided into two separate structures, the lid and the box. The lid is tubular, and the box is formed by a disc. The box is usually provided with a small handle for easy extraction. In the process of slowly twitching the inner box, like a child opening a treasure, it is wonderful. Beautiful, full of surprises.
The drawer type box can be set not only as a layer structure, but also as a multi-layer composite structure, which is commonly used in jewelry boxes for placing a complete set of jewelry. Place the earrings on the upper layer, place the necklace on the lower layer, etc., which saves space and can be divided into categories to make it easy to find items.See below chocolate box for example: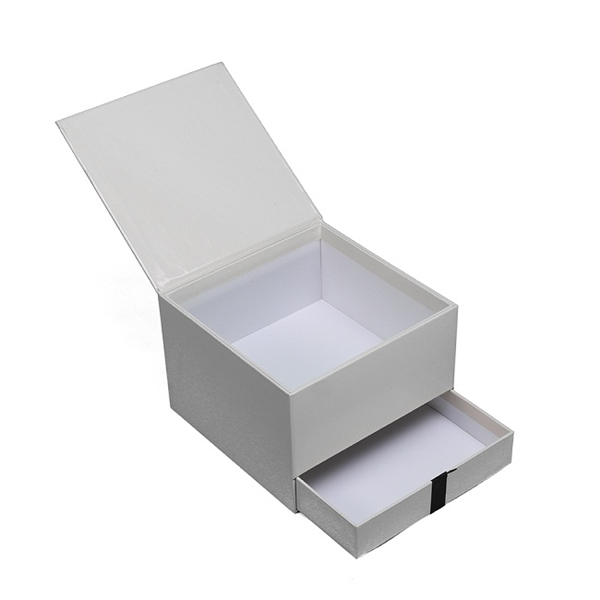 Our service:
Guangzhou Huaisheng Packaging Inc. Ltd. is aways adhere to the "people-oriented, people first, quality of survival, reputation and development" service purposes. Let us go to the world, let the world know us, is the common goal of all our company employees.
We are composed of a dynamic and innovative breakthrough team. This team uses professional spirit to judge the situation and respond to the market astutely. It adjusts the operation and service strategy in a timely manner and leads the company to the forefront of market competition. It is this young and confident team that guarantees the professionalism and innovation, which enables the company to have a rapid development speed.