Considering the rising international freight rates, when the clients from abroad want to order customized paper box packaging from China, they often tends to think of collapsible gift boxes as the first choice.Because they can be shipped flat to save almost half of the freight cost. But where to find a good collapsible paper box supplier in the chaotic market from China?
As you know, in order to survive from the increasingly competitive market of printing and packaging industry, some packaging manufacturers will takes some malicious means, such as offering low price under cost,cutting corners in mass production,quote in better materials, use bad materials instead and so on. So first to make a research about those suppliers is very important. They should have their own factory and handmade workers, because for folding gift box, there are more handcraft work need to be taken care of. The factory should have advanced machines to make such folding boxes so that the output can be competitive among the whole market,thus can reduce the unit cost of each box. What's more, it will be better to have designers to deal with the artwork and product manager to create the new solutions for gift packaging boxes.
Guangzhou Huaisheng Packaging Co.,Ltd is such a professional collapsible paper box supplier who is in packaging and printing industry for more than 18 years. See some basic processes of making folding paper box in the following:
1.After prepare all the materials and make the grooving, the main parts of the foldable box will be put on the machine to automatically make the surface paper glue on the grey board.It is the fastest process of making such a box, average 3-5pcs per minute.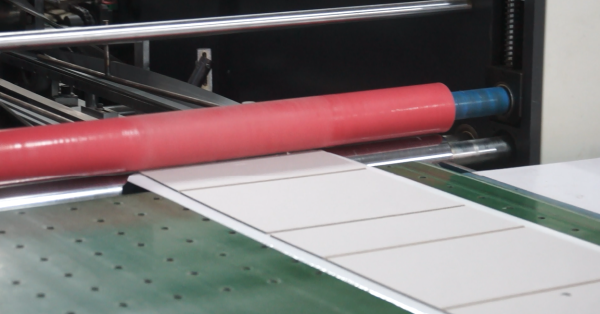 2.After making the lamination, we will start to put through the ribbon by hand piece by piece if requested. Then will laminate the inside paper to cover the ribbon and magnets. You can see from the below picture, the workers are assembling the ears part to the main box part with adhesives.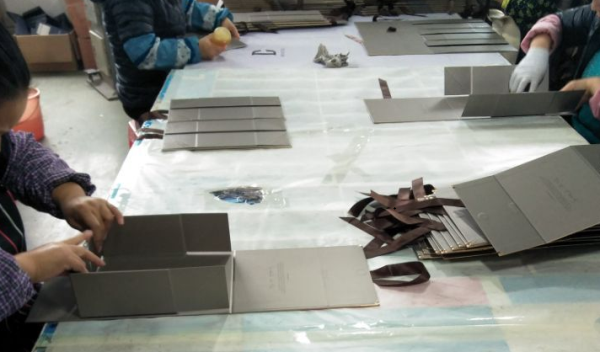 3.After assembling, it is very important and time consuming to make the glue on each four angles piece by piece. So for the collapsible paper box cost, the most expensive cost is the handcraft part.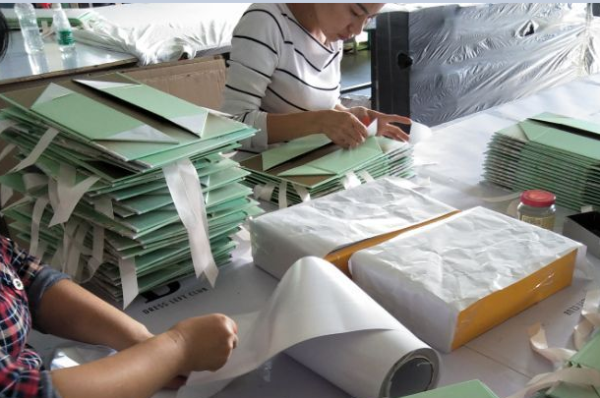 4.Packing and shipping: sometimes we will put the each box into a opp bag if special requested. Then pack each into K=A cartons to arrange shipment.