Custom cosmetic/makeup packaging boxes
In the cosmetics/makeup market, the packaging is just as important as the product itself. It's the first thing that customers see and can make or break a sale. That's why we're proud to introduce the custom cosmetics packaging box we manufacture for a well-known cosmetics brand. The box offers a unique and convenient way to store and display cosmetics products
The clamshell design of this box is not only visually appealing but also highly functional. Customers can untie the ribbon on the outside of the box and easily open it to reveal a spacious interior. The ribbon adds an extra touch of elegance to the overall design, making it stand out on mall shelves and online marketplaces.
Inside the box, customers will find a built-in mirror. This feature is particularly useful for those who are always on the move and need to touch up their makeup throughout the day. The mirror is also a convenient addition for those who may not have access to a full-size mirror, such as when traveling.
To ensure the safety of the products inside, the box comes with a custom insert that is specifically designed to hold and protect the cosmetics. This insert is made from high-quality materials that provide a sturdy and secure base for the products, preventing them from shifting or getting damaged during transportation. This is particularly important for cosmetics that are delicate or prone to breakage.
But it's not just the functionality of this packaging box that sets it apart - the design is also highly customizable to meet the specific needs and preferences of the cosmetics brand. From the size and shape of the box to the color and texture of the exterior, every aspect of the design can be tailored to create a unique and eye-catching packaging solution that perfectly represents the brand.
Our custom cosmetics/makeup packaging box is the perfect solution for any brand looking to elevate its packaging. Its combination of style and functionality will leave a lasting impression on customers and help drive sales for the brand. So why settle for boring, standard packaging when you can have a custom solution that is both beautiful and practical?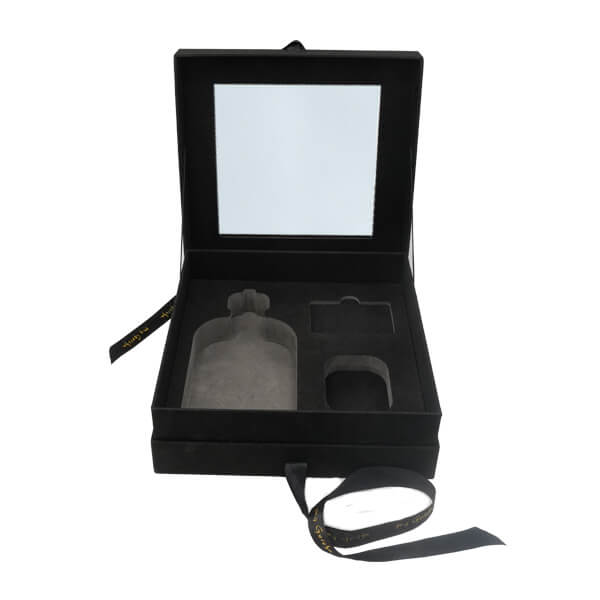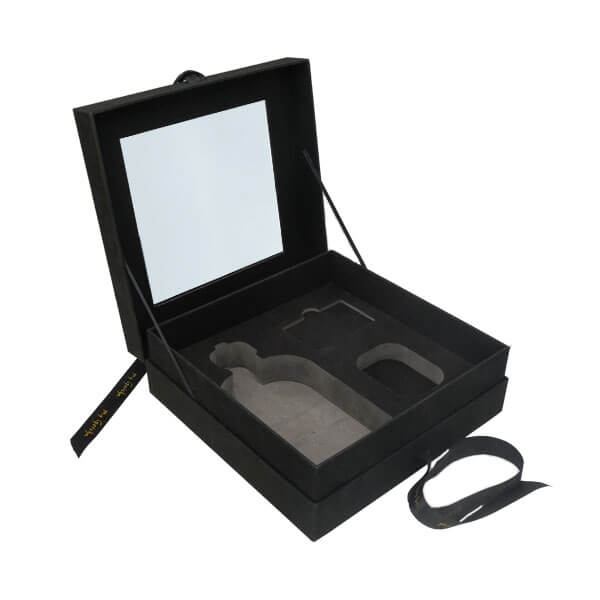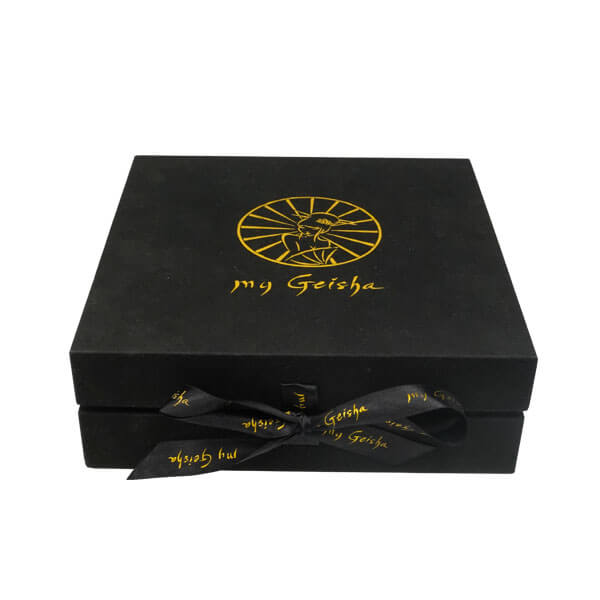 FAQs about custom cosmetic packaging
Is there a minimum order quantity for cosmetics packaging?
Yes, there is a minimum order quantity for our custom cosmetics packaging boxes-500pcs/item. This minimum order quantity varies depending on the specific product and customization options chosen. However, our team is always happy to work with you to find a solution that meets your needs and budget.
Do you provide pre-production samples for custom cosmetics boxes?
Yes, we do provide pre-production samples. We understand that it's important for our customers to see and feel the product before placing a full order. Our team will work with you to create a sample that meets your specifications and expectations. We could take some photos or videos of the pre-production samples to save the hassle of shipping etc.
Can you deliver worldwide?
Yes, we can deliver our custom cosmetics packaging boxes worldwide. We work with reliable shipping partners to ensure that your order arrives safely and on time, no matter where you are located.
Do I need to provide my artwork for custom cosmetics boxes?
Yes, you need to provide us with your artwork for custom cosmetics boxes. But if you don't have artwork, our team of experienced designers can work with you to create a design that perfectly represents your brand and meets your specific needs.
What material options are there for cosmetics boxes?
We offer a wide range of material options for our custom cosmetics packaging boxes. These include but are not limited to cardboard, corrugated board, paperboard, and others materials. Each material has its unique properties and advantages, and our team can help you choose the best option for your specific needs and budget.