If you're looking for a romantic present for someone special, Bottled & Boxes wine and wine glasses gift sets are absolutely perfect. Huaisheng wine paper box factory offers a selection of wine bottle and glasses gift box, to provide customer service for any style, size as well as the design on the box.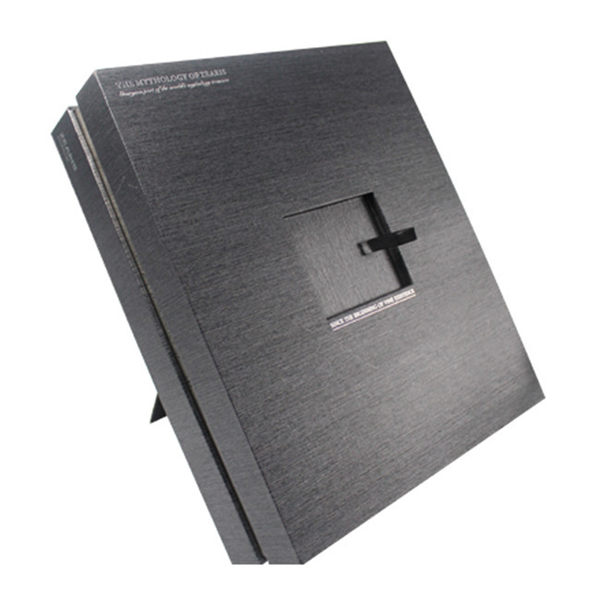 Today we introduce some of the most popular wine boxes:
1, magnetic boxes:
This wine box is made of 1200 grams of gold textured paper, the logo and text are hot black gold, the inside of the box is made of black card 1000 grams of the gray board, the appearance of the whole box looks Very high-end, luxurious. In addition, the inner support of the box is a combination of sponge and silk. Opening the box gives a feeling of romance and luxury.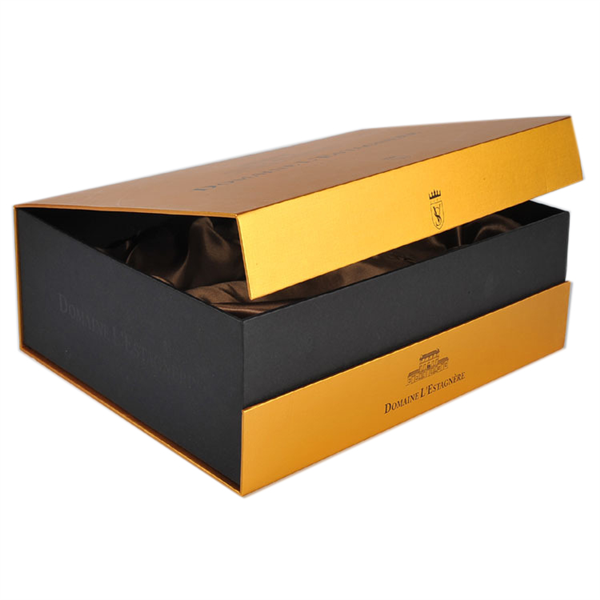 2, Top and based box
This new wine paper box design with a groove on the top and support on the bottle to display the wine in the box is a new try to make as a wine packaging. This idea is from one of our Spain client, who came to our factory and expressed his thought to us. And we made her the wine sample box like this. It is the hardest part to design the inner tray inside the wine box as there are three bottles layers with two glasses the client want to make inside. And also we made a holder on the box. Finally, the box can be stood up on the desk. And we make a three groove on the insert to display three bottles of wine. It is an amazing work.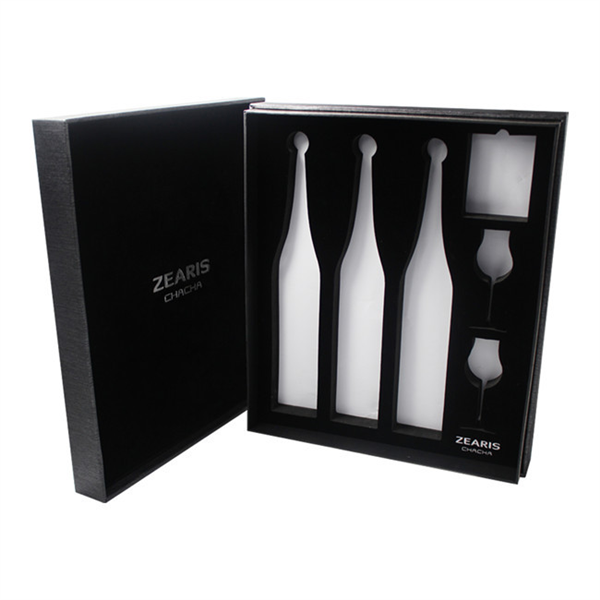 If you can't quite find the right set here, it's incredibly easy to put your own together. Just give us your idear,we are able to customize it for you.