Before you decide to make your customized paper gift packaging, it is better to know some basic information about the custom gift boxes,such as the normal styles,dimensions or designs. Today we will introduce some box styles for you based on the usage of some main industries.
The paper rigid boxes are the most popular used in the cosmetic industry for its recyclable use,luxury looking as well as hard protection.The cosmetic boxes are usually divided into beauty box,skincare box,essential oil box, perfume gift box,hair extension box. The beauty box or skincare box are normal made in collapsible paper boxes style or foldable gift box style for the products are always sold as a set,but not a single product.So they will be in large size.And in order to save the expensive shipping cost for import business,folding box style is the most reasonable choice. The essential oil box or extension box are always made in magnetic paper box style.And it is easy to open and any insert can be customized in our factory as a gift box supplier. For perfume gift box packing,cylinder paper box shape or paper box with lid shape are both good choices,see some sample boxes we made for checking.

Maybe in the past year, carton wine shipping boxes were highly used in wine packaging industry for its cheap cost. But now,that is not the truth. As people care more about the quality of life, they are more willing to buy some wines packed in exquisite gift boxes but not the rough cartons.So many famous wine brand companies start to make their custom wine packaging boxes in many different box styles in order to keep the pace in the competitive market.

Electronics are kind of creative products and FMCG,if your electronic packaging is always changeless,your products will soon be recognized as "no creation""out of fashion".So in order to make your electronic packaging boxes in step with your creative electronic products, you should keep an eye on the recent new solutions for electronic packaging box.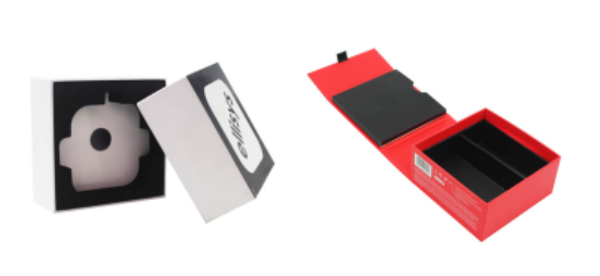 Jewelry, for thousands of years, they are packed in some book shaped style or base and lid box style. Most of the jewelry packaging boxes do not have the brand logos on,because they are in some standard sizes. But for some new brand jewelry companies,they are more likely to customize some new jewelry boxes in order to expand their brand influence.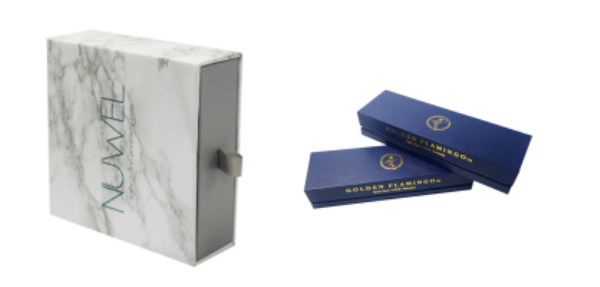 In a word,Guangzhou Huaisheng Packaging can supply you any kinds of paper gift boxes used in any industry.We are so welcomed to to your personal requests.