Different brands of perfume have different packaging, even if the same brand of different series of perfume packaging is not the same.Every perfume gift box packaging design has a brand story behind.So to choose a proper gift box to show your design on it is very important for a perfume company.Let's enjoy some kinds of designs on the most popular style for perfume packaging here-base and lid perfume gift box.
1.French brand rigid perfume box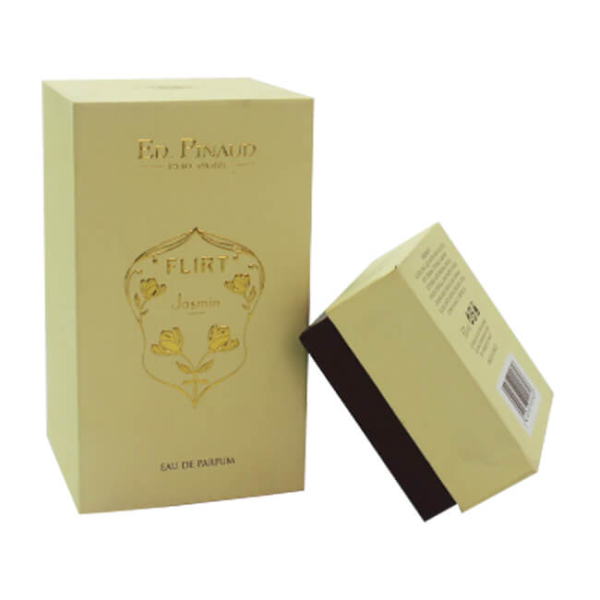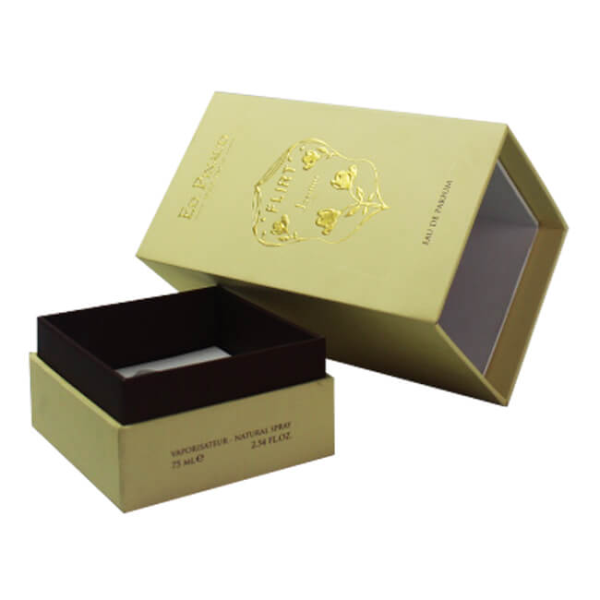 This perfume rigid box is made of hard paper board with elegant wrapping paper.The whole box is printed light yellow color to highlight the characteristic and the meaning of the scent inside,and with some black text under the bottom to show some important information of the products. The logo and brand name is finished by gold foil and embossing in the same place.They are two different finishes, need to be made separately,so any dislocation will make the whole box imperfect. It is a good testing to see if the supplier you found is a reliable custom perfume gift box factory or not. The most obvious characteristic of this kind of perfume box is the border inside the bottom.You can print is in a different color to make some special feeling of the box,this also makes the lid tightly closed with the bottom. Inside the bottom, there is an insert, a plastic tray, foam or EVA to hold the perfume bottle and protect the bottle from being shaking around.
2.Black paper card perfume box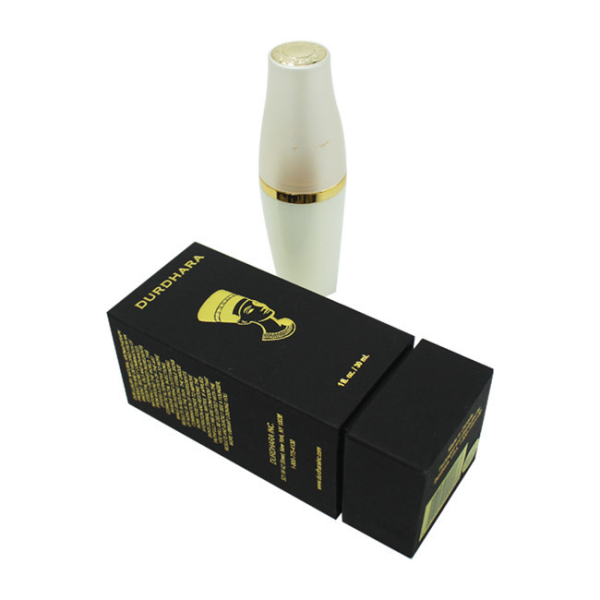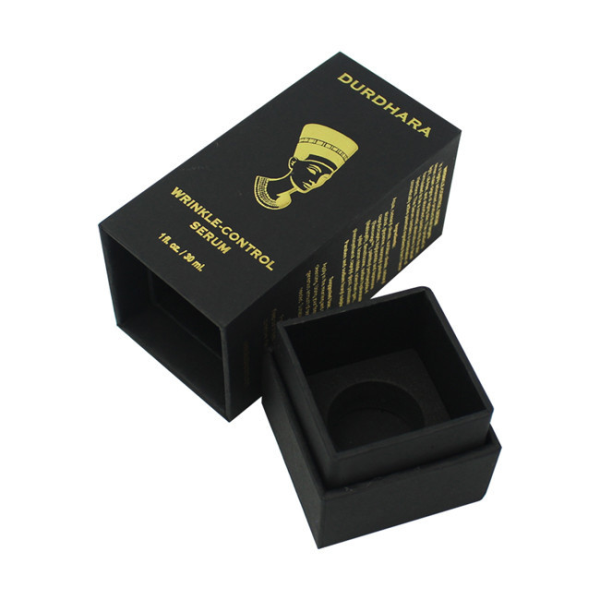 This custom perfume box is wrapped by black card paper which no need to make printing on it,and all the logo and text are make gold foil stamping make the whole gift box look more luxury and elegant. What's more, the gold color on the black background show more clear and fresh which can give consumer a sense of shock. Also the gold foil on the whole box is perfect matched with the perfume bottle itself-translucent&golden. The insert is made of some black plastic materials which is also protective enough and can be cut into any shape. The people image on the handmade perfume box is not only finished by foil stamping but also embossed, it can give buyers a visual sense of sight.
Of course we can see many other designs of this base and bottom box perfume packaging in the market, but remember, no matter what brand story you want to tell your consumer,to customize your own brand perfume gift packaging is the most important.