China Import and Export Fair,also known as the "Canton Fair', is established in 1957. Co-hosted by the ministry of Commerce of PRC and the People's Government of Guangdong Provice and organized by China Foreign Trade Centre, it is held every spring and autumn in Guangzhou,China. Canton Fair is a comprehensive international trading event with the longest history, the highest scale,the most complete exhibit variety, the largest buyer attendance,the broadest distribution of buyers' source country and the greatest business turnover in China.
Here soon comes the 2018 Spring Canton Fair,it will held three phases from 15th April to 5th May as usual.The scale spreads from electronics,gifts to food and see the below time table and industries,you can target your interest and plan your visit:

What is the basic process to attend the Canton Fair?
1. Apply for an invitation
First, if you are a buyer from abroad,you need to apply for an invitation.This invitation you can get from the Canton Fair organization or any cooperative companies who are willing to send you an invitation. We are very glad to send our custom gift boxes clients the invitation if they request,even we do not attend the Canton Fair ourselves. But in the same time, they will take a time to visit our factory when they also have packaging needs when they come to the Canton Fair.Our factory is very near to the hold place of Canton Fair and we can also provide free driver service.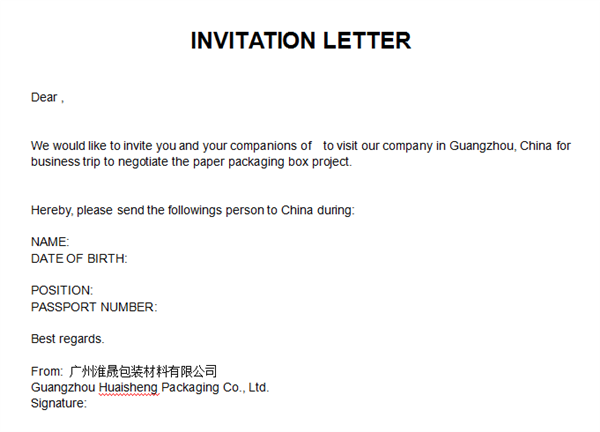 2. Prepare your visa
3. Buyer check in,apply for purchase certificate
4. Find products and exhibitors in advance
5. Send invitations to your friends for purchases
6. Booking Business Travel Service
7. Exhibition opening
To find some new and hot products that you may interested in and then start your business in China. At last I want to say, if you ordered some products and really need some custom packaging boxes, do not forget us,we are your best
gift packaging box supplier
. Welcome to have a visit in our factory in Guangzhou.