On 21th, June our company starts the yearly sales PK like in the past year. It will last for 40 days,and anyone who achieves the goals will be awarded. It is an exciting day that everyone in the sales department and production department has prepared program and slogan as well as team goals, ready to go.
Actually,during this time of each year,it is an off-season order for a gift box factory.In order to encourage the salesman, then consider the company's survival and development during this time,our company has developed this activity for years. It is, I must say, a big success.
The main purpose of this year's PK event is "Inquiries are converted to the highest, performance is king".Our main objective is to increase everyone's ambitions and fly farther by using the conversion rate of the inquiry and improving the effectiveness of their work. Life itself is a game, let my team use morale to show the spirit of our team, to achieve a win-win situation for both companies and individuals.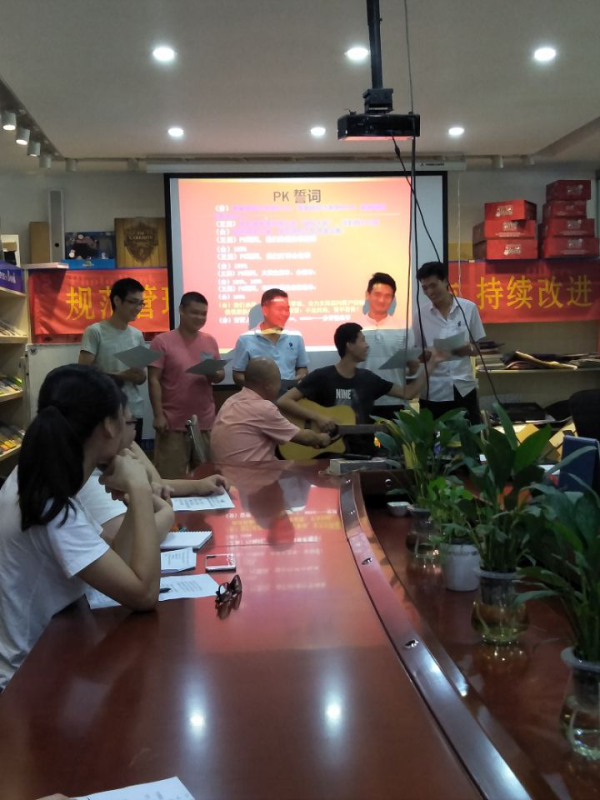 Guangzhou Huaisheng Packaging Co. ,Ltd. Is a professional paper packaging box supplier,and we focus on custom packaging& printing service for 18 years, owning 10 national patents and certified by SGS/TUV/BV. We have a strong sales team to provide one-to-one service for our clients from all over the world.We have served for many famous brand companies in many industries. Such as "Sabon" in cosmetics packaging, "Coole Swan"in wine packaging. They are our older clients who are both need a very large quantity for custom rigid gift boxes for their products packaging.We look forward their reorders during our promotion seasons again.They are both willing to give us support like always and also highly evaluate the spirit of our activities.
During this promotion time, our company promises to offer the best price for each client considering the long-term cooperation in the future.So,my dear friend, if you have some new inquiries of custom gift boxes recently and looking for a better packaging manufacturer,please contact us directly, we will give you surprise both for products and services.