In international trade, usually the transportation cost accounts for a relatively large proportion. Excessive fees often hinder the progress of trade. Even if the customer is very satisfied with the seller's product price, when it comes to transportation costs, the total cost calculation is not as good as purchasing locally. The cost-effective, buyers will have to give up the idea of importing from abroad. For factories that are doing export trade, they are powerless to face this problem and have to give up their cooperation with each other.
For a gift box company, in order to better develop and survive, we must try our best to help customers reduce freight costs, such as suggesting that customers increase the number of one-time purchases, because in the same case of transporting finished products, the larger the number of customized packaging boxes the lower the final average unit price of the product will be. Or the customer is advised to adjust the box size of the large, medium and small models slightly. When transporting, the small box can be placed in the large box, thereby reducing the total volume and freight.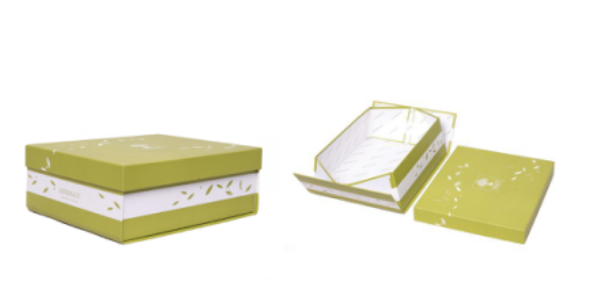 However, for a custom paper box factory, the most important thing is innovation in order to giving customers more choices. In that way, customers can see your professionalism. If at the same time, the original large-size box can be flattened and transported, it would be better. Even if the unit price of the product is a bit expensive,there is no worry that the buyer will cooperate with you for a long time. Take the following example gift box for example.
From the first sight of the picture, it is actually a normal paper box with base and lid style.They are most commonly used in all kinds of gift packaging, such as Christmas gift box,cosmetic gift box,perfume gift box,flower gift box,jewelry gift box,wine packaging box and so on.It is the cheapest among all styles.But considering the shipping cost,buyers are tend to order the box which can be shipped flat.Except the normal collapsible paper box,we created this kind of folding box with base and lid.You can make both cover and bottom foldable, or just make the bottom foldable to save shipping freight.
Guangzhou Huaisheng Packaging is a professional folding box supplier with advanced machines and experienced handcraft workers. Any inquiry about this kind of box,please do not hesitate to contact us!