Among all kinds of snacks, although chocolate is not lovable, people who love chocolate must be unable to stop the taste buds it can touch. Since the taste of many chocolate products began to be consistent, the chocolate packaging and product description has naturally become an important factor in its outstanding performance. This is why chocolate begins to appear rich in color, length, shape and sweetness. In life, we as best chocolate gift box manufacturer have seen a variety of interesting or creative chocolate gift box designs. Today, let's appreciate some innovative chocolate packaging designs to see if it will give you some design inspiration?
1. John & Kira's brand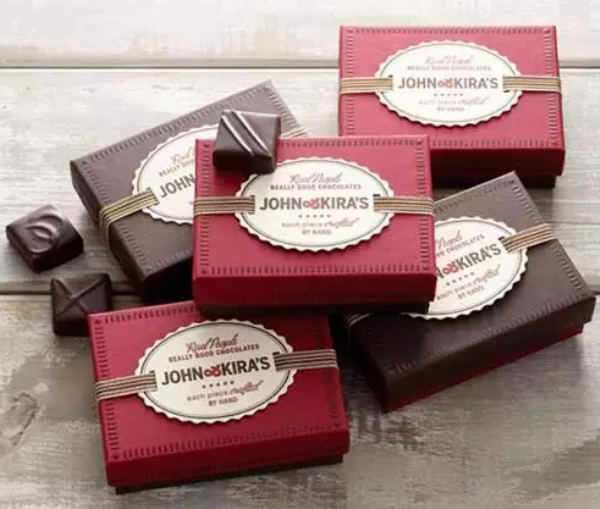 John & Kira's design work, its exquisite products are made by hand and with the best quality raw materials from local and family farms. "Real people, really good chocolate" is not only their slogan, but also their business philosophy. John&Kira's reveals a fresh, rustic pasture from its chocolate gift packaging. There is no sexy girl, no embarrassment, no royal court-like courtesy, leaving only the fine arts and craftsmanship of small workshops. Even the appearance of chocolate is so cute. John & Kira's Chocolate is unique in its unique handmade style and is unique in its unique packaging box market. It captures your hearts with pure, fresh and gentle.
2. Drawer sliding paper chocolate box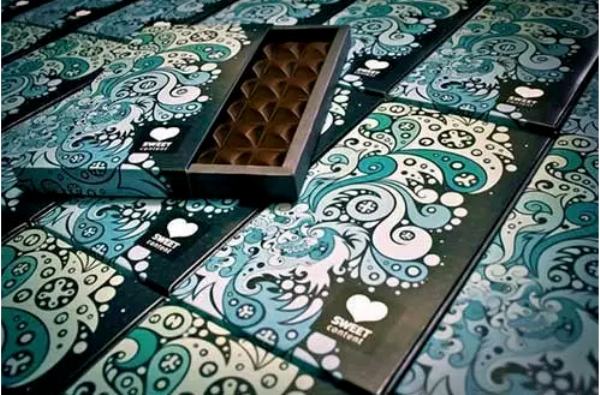 This paper box style is commonly used in chocolate packaging.The inside structure is always made of rigid paper board,but the cover, sometimes, in order to save cost, client will choose to use art paper as a drawer sleeve. This sweet contact chocolate design is not unique because of the box style but for its color printing.The artwork of this chocolate packaging box gives people a lot of imagination.
3.Book catalog style chocolate gift box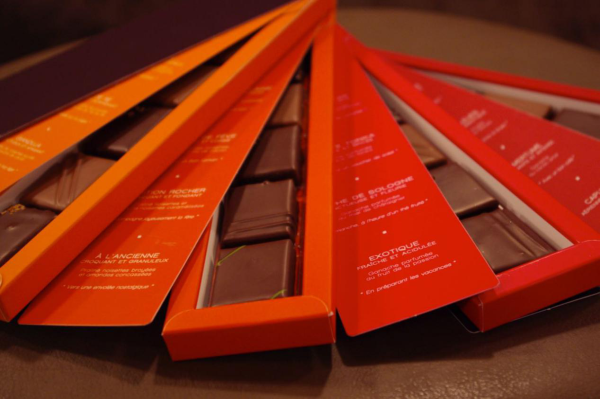 It is the most innovative chocolate box style I even seen.When it close, you can never imaging it is a product packaging, but just looks like a book list or pantone color list.On each page, you can write a brand story to tell consumer something your company cares about or some ingredients which your chocolate made from.That is very interesting, when people open your box, they just like reading a book at the same time enjoy the sweet chocolates.
Guangzhou Huaisheng Packaging is a creative chocolate gift box supplier who customized the paper packaging for more than 18 years. So if any chocolate packaging design that you want to personalize, you can find us here.