With the great progress of commodity economy and the deepening of the traditional festival culture, Zongzi, as a holiday gift from corrugated mailing box factory, the position of its packaging role has become apparent. The relationship between modern society and reciprocity is getting closer and closer, and the culture embodied in Zongzi packaging has become an important commodity for liaison feelings during the Dragon Boat Festival. China's gift packaging also has a new trend of development. If the packaging of Zongzi is to be based on the market, in addition to the characteristics of its own artistic charm, there should be matching packaging.
The regularity of the seasonality and gift-ability of the packaging of the Dragon Boat dumplings clearly defines the practical significance of the innovative design of traditional Chinese culture in the development of dumplings packaging. Trying to combine the close relationship between traditional etiquette culture and commodity packaging design strategy, formulate a packaging design strategy that suits the development of dice and market demand.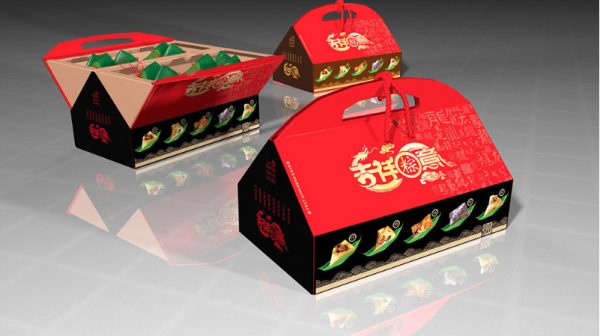 The material
Commonly, most of the Zongzi gift boxes are made of CCNB laminated on corrugated paper with a easy carry handle. As CCNB has a characteristic of one side white smooth, one side grey, on the smooth side, you can printing any design with fresh colors as well as other finish. It is cheaper than art paper. Why use corrugated paper? As you know, Zongzi is a little heavy, especially one box need to pack dozens of Zongzi for gift, so the box must be strong enough when carry on hands. Corrugated mailing box is the best choice for economic way and fashion way. Guangzhou Huaisheng Packaging is a corrugated mailing box factory, supplying top quality paper packaging boxes as well as custom services.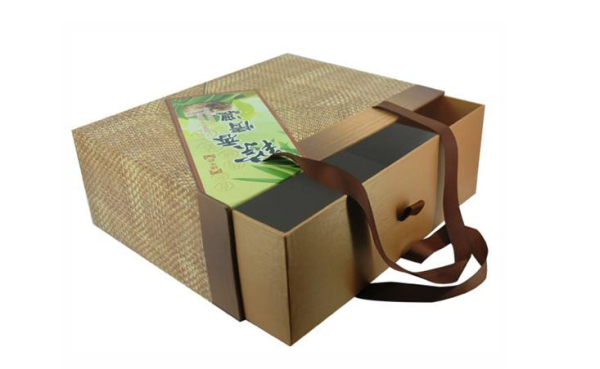 The design
There are many creative designs for Zongzi packaging in the market. But there are some necessary elements which should not be ignored when designing. The first one is bamboo.Because all the Zongzi we eat are packed with bamboo leaves for its special fragrance.The second one is dragon-boat. Because on this day, in order to commemorate our great poet Qu Yuan, people will held Dragon boat races in different places. The last one is blessing. This is a traditional festival,as a gift box packaging, there must show some blessing to relatives, friends or the people being sent. Considering these there elements, you can design your festival gift packaging at a basic version, but most importantly, you should plus some custom and unique design to promote your products.