Scented candles are not mere lighting functions for the craft candle industry. They can satisfy people's dual enjoyment of spirit and senses, and become a product of modern urban people's pursuit of quality of life. It is not only used for home, it also applies to hotels, weddings, gifts and other industries. Market sales are promising. Combining the functions, uses, styles, and characteristics of the scented candles themselves, the product's charm is displayed.
The candle gift packaging needs the image symbol with typical unique style personality to show the strong push of the product, make full use of the modern design means and rich design thinking, and it is the unique design grade of the product to meet people's pursuit of a better quality of life,deeper excavation of the personalized packaging design it represents. At the same time, clear, accurate, and powerful delivery of commodity information and the rapid attraction of consumers' attention are also key issues.Therefore, for scented candles, not only needs beautiful appearance design, but also need better combination of product features and consumer preferences to improve its original packaging design to add value of the product. This is exactly the concept of the survival for custom gift box company, like Guangzhou Huaisheng Packaging Co.,Ltd.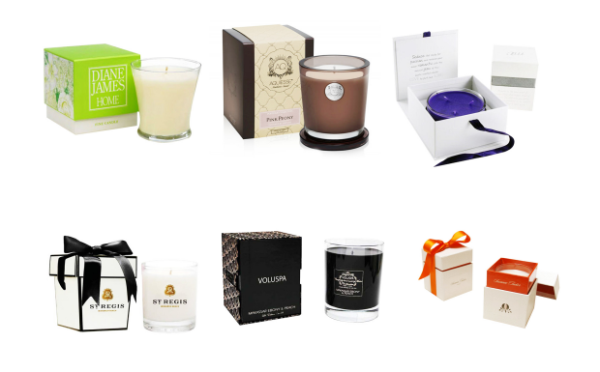 It injects new creative packaging box designs in terms of product features, functions, etc., and provides visual enjoyment of product updates under the premise of protection of products, transportation, ease of use, and communication of information, and further requires the practicality and innovation of product packaging design. Aesthetics, uniqueness and other aspects, improve product quality, make scented candles to meet the consumer's desire for psychological and physical needs, increase the trust and satisfaction of the product. In the fiercely competitive market, the eyeballs of the consumers are fully earned, and ultimately they can achieve the purpose of promoting the products, so that their brands can grow and develop.
Aroma candle packaging design principles and requirements
1.Full of Aesthetic and interesting
2.Embodies the different functions of different products
3.With a sense of style and design
In a word,only constant change and innovation can make the packaging of products tend to mature and design.