Compared with plastic packaging, paper packaging is easily degraded and can be recycled, with little impact on the environment. The gradually increased awareness of environmental protection, and the global industry and economic system have taken most advantage of zero packaging, simple packaging, and the concept of green packaging.
Paper box packaging is moving toward the people's perspective on aesthetics. More and more people find that using paper-wrapped gift boxes not only reflects fashion but also a delicate and generous character. This gives the gift packaging boxes factory a good chance to survive from the competitive market of the packaging. The paper boxes they make now is not just a white plain box for packaging purpose, but also a well designed gift packaging box full of art and brand meaning. Today we will discuss how to create a gift box just for a normal glasses packaging with a great success on sales promotion.
Take this blue paper box for example.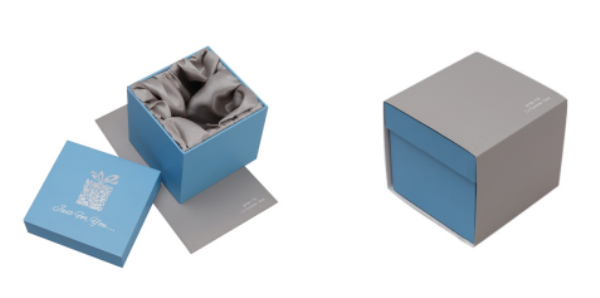 It is made of rigid paper cardboard with 157gsm wrapping paper.The whole box background is one pantone color which perfectly matched with the clients brand image and design.The logo and slogan are finished with silver foil stamping in order to highlight corporate brands and its values behind. As the whole structure is a paper box with lid style, so under the bottom, there will be a text finished with silver stamping too ,which says"keep it personal". And outside the box there is a sleeve to cover the whole box printed with pantone gray. This can protect the logo from being damaged. So the first point I want to say, you must find a good gift box supplier for your glasses packaging. They can provide good quality products as well as best service of design suggestion and shipping arrangement.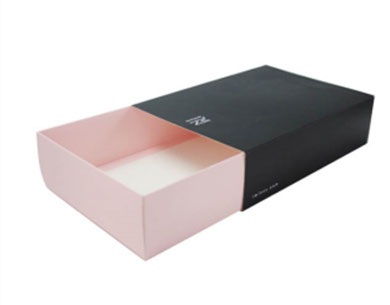 For glasses packaging, the most important is to make a protective insert to prevent your products from being damaged during shipping ,especially for your online business. This box insert is made of foam flocked with gray satin. The satin is smooth touching, and the foam is soft enough to protect the glasses from being shaking around.It makes the whole box looks more luxury with such inner tray.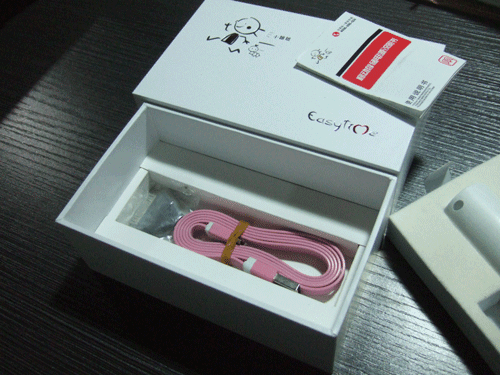 Of course you can choose any other box styles for your glasses packaging, such as magnetic gift box,tube gift box,drawer sliding box and so on. Guangzhou Huaisheng Packaging is a professional gift box manufacturer who can customize any paper gift packaging for you.You can feel free to contact us for a free quote.