Christmas gift packaging can be an art form. Few people can create stunning Christmas gifts.
Take a look at these creative
custom packaging boxes
ideas to make sure that the gift receiver appreciates it.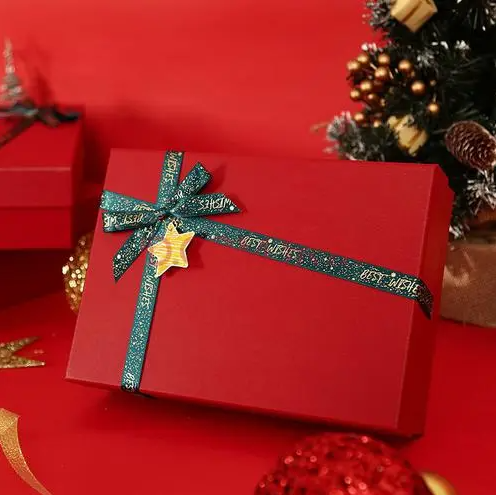 1. Unique Christmas Gift Packaging colors:
When packaging Christmas gifts, make sure you use different colors. You should avoid using red and green for Christmas, so make sure to use pink, lavender, and blue colors. Professional packaging companies may use unusual colors to make your gift stand out.
2. The Gift should have the theme
Custom Christmas gift packaging If your friend is a mobile-loving friend, you can gift her the latest smartphone and decorate the Gift Pack with colorful embellishments and other decorative items.
3. Pampering Packages
Make your Christmas gift boxes more attractive by adding Pampering. Pampering is a great way to make your Christmas gift package more appealing. How? Let me tell you. To add romance to a gift you're giving to a partner or lover, you can wrap the gift in ribbons and bows.
4. Focus on the occasion
The gift type should be chosen according to the occasion. If your friend is a huge cookie fan, then the cookies are the perfect gift. It is important to package these cookies in a
christmas gift boxes with lids
.
5. Personal touch:
You can personalize your Christmas gift Boxes by adding a personal touch. Gift someone something you made! You can make wonderful cookies, pasta and brownies and then package them in a
christmas gift boxes
.
Christmas gift packaging
6. Different materials are important
You can add an adventure feel to your Christmas packaging by using different materials. You can also use newspaper to replace the wrapping paper, ribbons, bows and gift bags.
7. Make your own material
Are you looking for Christmas packaging that is affordable? You can use the packaging materials you already have at home. To make your gift accessory stand out, you could use a shiny or glossy cloth and the bow tie as a combination.
These great Custom Christmas gift packaging ideas will make your gift more memorable, I'm sure.