On December 06, 2019, the listing ceremony of the Guangdong Equity Exchange Center was held on the trading floor on the first floor of the Guangdong Equity Exchange Center. Attending the event were guests such as Yuan Pingqing, deputy general manager of Guangdong Equity Exchange Center, and more than 100 representatives of listed companies who attended the listing ceremony. Guangzhou Huaisheng Packaging Inc. Is of the listing company.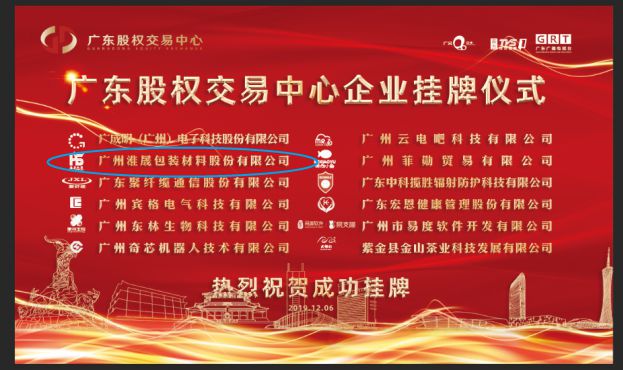 Guangzhou Huaisheng Packaging Inc. is a technology-based enterprise specializing in the research and development, design, production and sales of paper packaging. Under the national belt and road policy, the company's products cross-border trade through the Internet. At present, it has successfully established 4 platforms at Alibaba International Station and seamlessly connected with 2 official websites at Google International Station. We provide packaging solutions to well-known global brands in more than 200 countries around the world, and truly provide timely and considerate products and services to global customers through the B2B model. Currently, we have cooperated with well-known international brand customers: Google, Nike, Bentley, etc. The company started in hardships, advanced in struggles, and pioneered in innovation. At present, it is a large-scale professional carton packaging technology company in South China with standardized management and team coordination. And has been highly affirmed by the Ministry of Science and Technology of the People's Republic of China and the Guangdong Provincial Government. Suppliers "and other honorary titles are" National High-tech Enterprises "and" National Credit Demonstration Units ".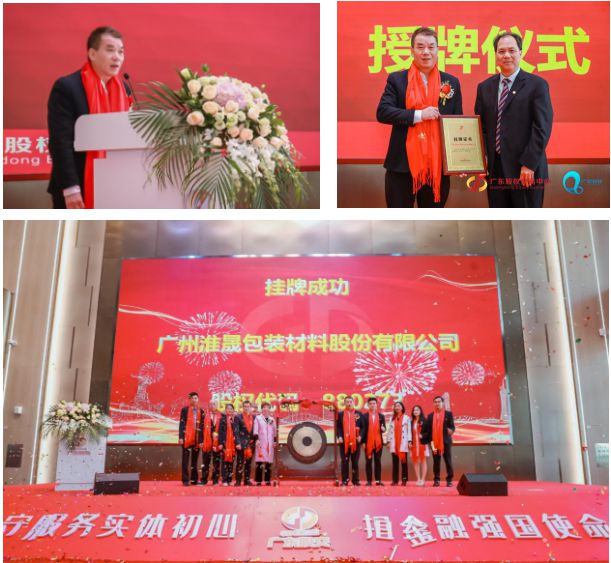 2019 is destined to be an extraordinary year. It gives us HuaiSheng's mission and responsibilities a long way to go. We would appreciate it if you could choose us as your gift packaging expert.