In the whole cosmetic packaging market, we rarely see some luxury gift box for soap or towel packaging.Because they usually packed in some cheap paper boxes,such as art paper box or kraft paper boxes.So these boxes often look not so elegant and are thrown away carelessly when people opened them. But today I will tell you a new choice we made recently for your manual soap packaging.
This idea came from our Israel client who orders cosmetic gift boxes from our factory every month.Because they are a famous cosmetic brand company all over the world, so they pay much attention to their products creation and development.The request for their cosmetic packaging is also very high and strict.This time they provided us a new design for the soap packaging and we made it into reality.We can share this beautiful rigid box in the below now.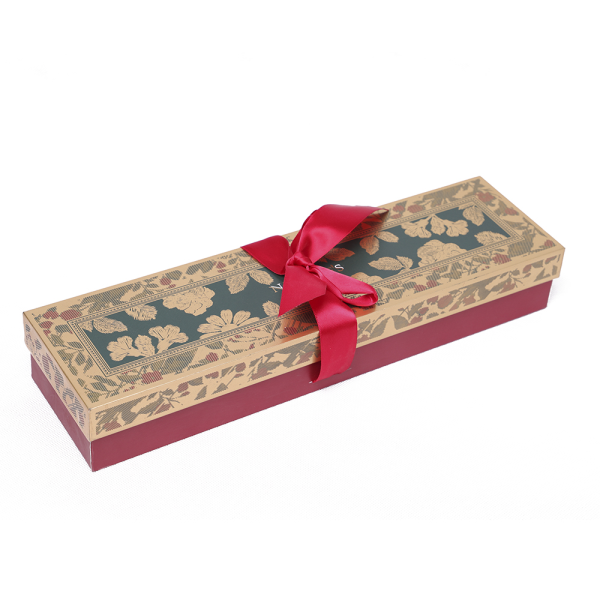 Actually it is a normal paper box with lid style. But it has three dividers inside to pack three soaps and one towel. And it is the most hard part to make the dividers when there is also printing color inside. Because if you just insert the divider in, there will be some part you can see white color,but not the color client requested. So in order to avoid this problem, our product manager think a new way out to make this rigid box, and now it really looks amazing and perfect right?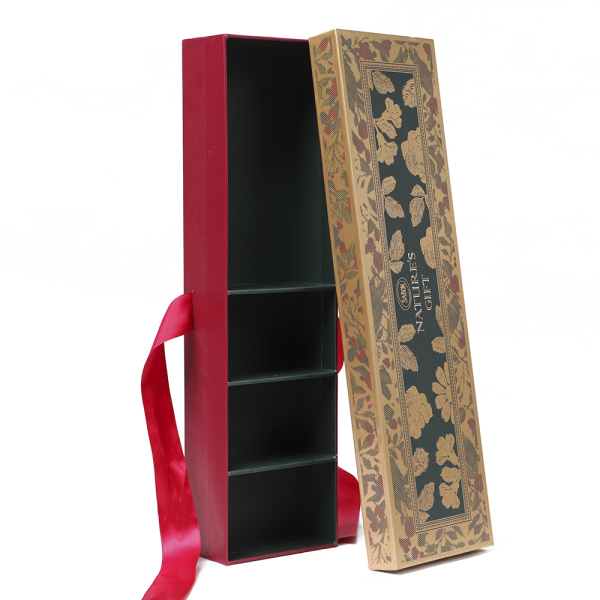 What makes us surprising is the ribbon and design itself.On the top of lid, it is full of gold foil stamping,which prompt us to take very carefully when making foil finish in order to avoid any off the gold foil to damage its perfect. Talking about the ribbon, it was really faze us when making it.As you know,usually we will cut through the paperboard to put the ribbon in, but this box has dividers inside the box and also in the middle place.How can we keep away from it and also make the box look perfect?That is a secret. If you have any interest in this new box, contact us directly.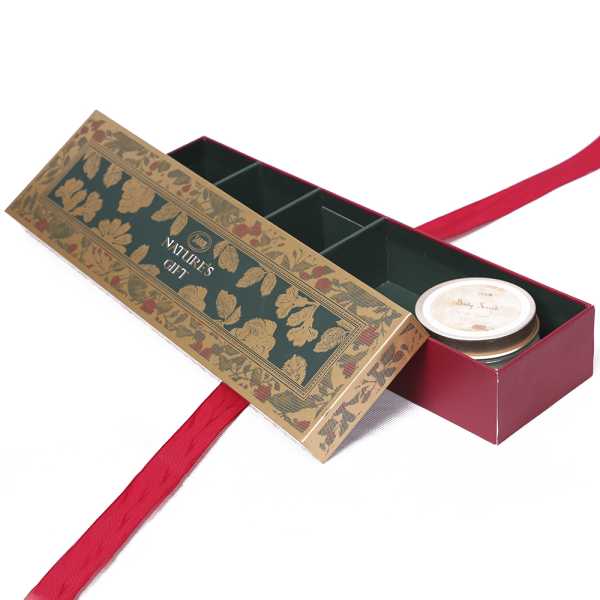 Guangzhou Huaisheng Packaging Co.,ltd is a custom paper box manufacturer and supplier,supplying different kinds of custom packaging boxes, such as cosmetic gift boxes. We would like to be your best
cosmetic gift box supplier
in the near future.