As businesses continue to evolve, many companies have realized the importance of creating a positive impression on their new employees. One way to achieve this is by providing them with custom employee welcome gift boxes. Offering a fabulous welcome gift box helps to set the tone for your new employee, showing them how much you value their presence and contribution to the company. This article will discuss why custom employee welcome gift boxes are essential, items were suitable as employee welcome gifts, and how to design a good employee welcome gift box.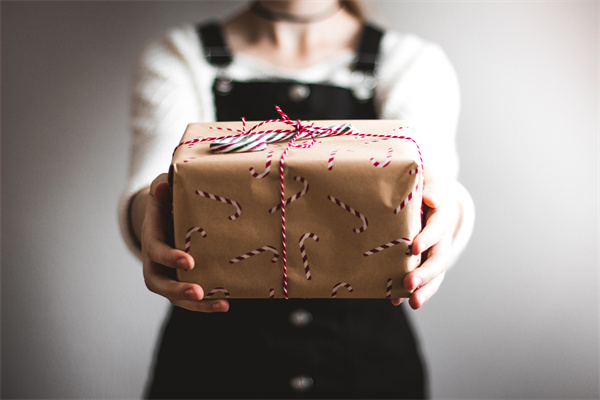 Why Need Custom Employee Welcome Gift Boxes?
Custom employee welcome gift boxes are the perfect way to make new employees feel welcome and appreciated. It shows them that their new job is vital, not just a work position.
To build a perfect team, every employee needs to agree with the company's values. Providing these gifts conveys a positive impression of your company and leaves a lasting impact on your employee's minds.
Most people feel unfamiliar when entering a new company. The gesture of a welcome gift box can significantly boost new employees' morale and create a sense of belonging, which can lead to increased productivity and motivation.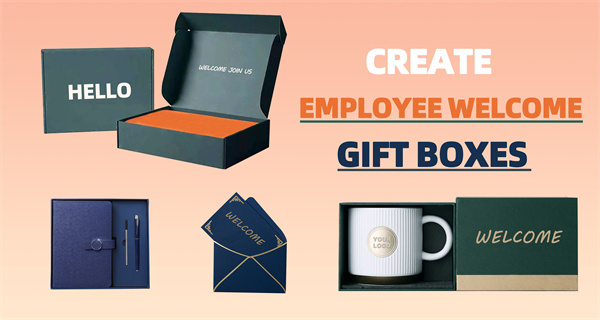 Which Items are Suitable for Employee Welcome Gifts?
The appropriate items for a welcome gift box vary depending on the industry and company. However, the items should be of great value, use, and long-lasting. Many companies have opted for the following items to include in their custom employee welcome gift boxes:
Personalized Mug or Tumbler
Customized mugs or tumblers are perfect for occasional coffee or tea breaks. It can remind employees not to forget to drink water even when they are busy at work, and proper rest can relieve the pressure brought by work.
Customized T-Shirts or Hats
Branded hats and T-shirts are an excellent way to showcase company pride. The unique design of customized T-shirts or Hats will leave a deep impression on the new employee.
Handwritten welcome card
In this digital age, people can communicate efficiently through smart devices, and handwritten letters are becoming less and less common. Send a handwritten welcome card from a leader or colleague when new employees enter the job, which will make them feel the sincerity of the company.
Personalized Notebooks
A new notebook with a personalized company logo is a great way to encourage employees to take notes on their new job duties and tasks. A company can be printing content on the notebook to showcase cultures to the new employee.
Tech gadgets
Depending on the industry, tech gadgets like power banks, USB hubs, laptop sleeves, and wireless headphones can come in handy. These items can help a new employee. Sometimes, these useful items can boost new employees' productivity.
Custom Goodie Bags
Custom goodie bags filled with snacks and treats are a great way to show appreciation to new employees.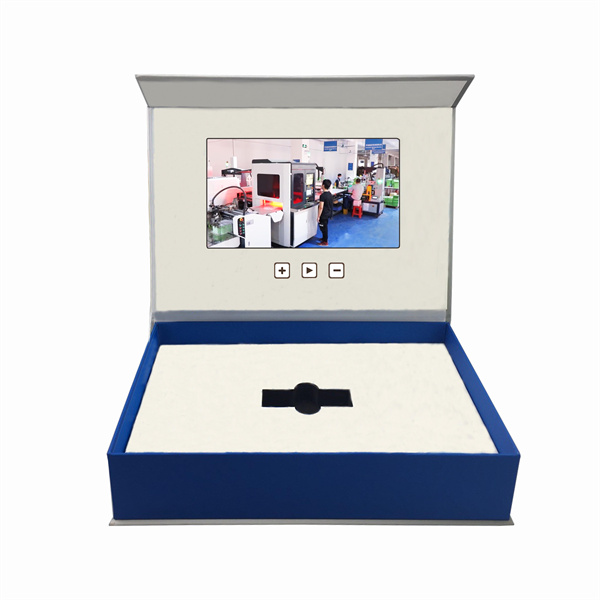 How to Design Good Employee Welcome Gift Boxes?
When designing a custom employee welcome gift box, there are a few things to keep in mind. First, the box should be visually appealing with a personalized touch. You can include the company's branded colors and logos to make it stand out. Remember to design visually appealing boxes tailored to employee needs and preferences.
The items included in the box should be practical and useful to ensure the employees can use them for months on end.
You can place a welcome card or company catalog in the employee welcome gift boxes. These things let employees learn more about the company's story and history. (Some companies will choose luxury promotional video boxes to replace paper catalogs, this type of boxes have an LCD screen that can display video of the company, like the following picture)
In summary, custom employee welcome gift boxes provide a unique and memorable way for companies to convey warmth and appreciation to new employees. Investing in custom employee welcome gift boxes can go a long way in helping companies attract and retain top talent, creating a happy, productive, and motivated workforce.
As a reliable packaging manufacturer, we make custom packaging boxes for many companies, including employee welcome gifts boxes. If you don't know how to design and make employee welcome gift boxes, we are very willing to help you, welcome to contact us.