Custom velvet jewelry packaging box series
At HS Packaging, we specialize in creating custom velvet jewelry packaging series designed to meet our client's specific needs. Our team of experienced professionals is dedicated to creating high-quality jewelry boxes that are both functional and aesthetically pleasing. We understand that jewelry is a precious and valuable item, and our custom velvet jewelry packaging series is designed to protect and showcase these items in the best possible way.
The velvet jewelry packaging series is available in a range of sizes and shapes to accommodate different types of jewelry products. Whether you need a box for rings, necklaces, bracelets, or other types of jewelry, we can create a custom solution that meets your needs. Our boxes are made from high-quality materials that are designed to last, and they are lined with soft sponge inserts that provide extra protection for your jewelry.
One of the key features of our velvet jewelry packaging series is the velvet surface. The velvet provides a soft and luxurious feel that is perfect for high-end jewelry products. The black color of the boxes is also a popular choice, as it provides an elegant and sophisticated look that is sure to impress customers.
In addition to the high-quality materials and design of our custom velvet jewelry packaging series, we also offer customization options to help you create a unique and personalized product. We can print your logo, text, or images on the boxes to create a branded look that reflects your business. This is a great way to increase brand recognition and create a cohesive look for your jewelry products.
Why choose us as your jewelry packaging supplier
When you work with us to create your custom velvet jewelry packaging series, you can expect the highest level of quality and attention to detail. Our team of experts will work closely with you to ensure that your boxes are designed to meet your specific needs and requirements. We use the latest technology and equipment to create our boxes, and we are committed to delivering products that exceed your expectations.
At HS Packaging, we are dedicated to providing our clients with the best possible service and support. We understand that every business is unique, and we are committed to working closely with our clients to create custom solutions that meet their specific needs. Whether you need a small number of boxes or a large order, we can accommodate your needs and deliver high-quality products that meet your expectations.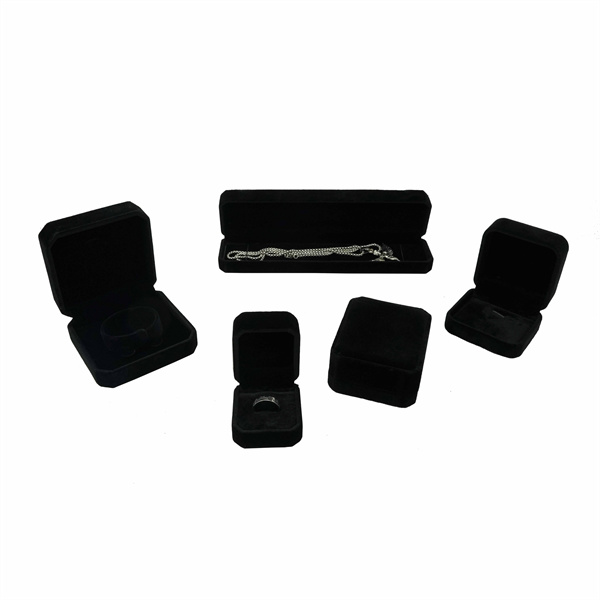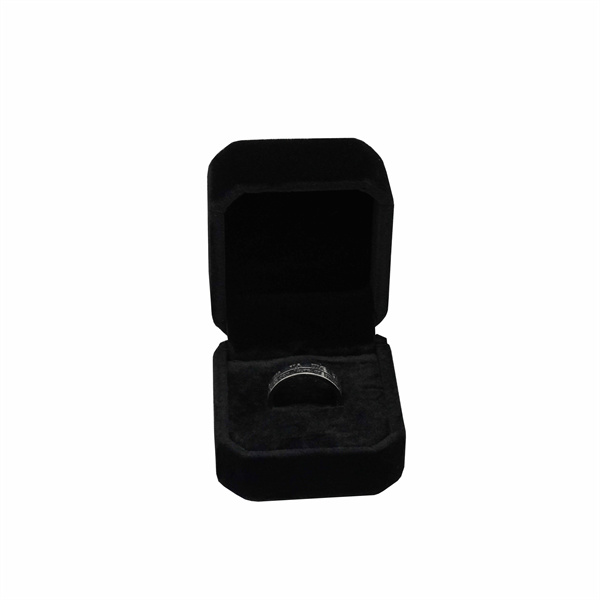 How to cutom jewelry case
A personalized jewelry case is a perfect solution for businesses that want to showcase their jewelry products elegantly and sophisticatedly. However, creating jewelry cases can be daunting, especially for those new to the industry. In this guide, we will provide you with a step-by-step process on how to custom jewelry cases. Whether you are a small business owner or a large corporation, this guide will help you create custom jewelry cases that are both functional and visually appealing, while also reflecting your brand identity.
Step 1: Determine Your Needs
The first step is to determine your business needs. Consider the type of jewelry products you sell, the number of products you need to display, and the overall aesthetic you want to achieve. This will help you determine the size, shape, and materials needed for your custom jewelry cases.
Step 2: Select the Right Materials
Selecting the right materials is crucial in creating jewelry cases that are both functional and visually appealing. Consider materials such as wood, metal, and choose the one that best suits your business needs. For example, if you want a classic and elegant look, wood might be the best option. If you want a modern and sleek look, cardboard might be the way to go.
Step 3: Design the Box
Once you have determined your needs and selected the right materials, it's time to design your box. Consider factors such as the shape, color, and finish of the case. You may also want to incorporate your business logo or other branding elements into the design.
Step 4: Add Customization
Customization is an important aspect of creating jewelry cases that reflect your brand identity. Consider adding custom inserts, lighting, or other features that will enhance the functionality and aesthetic of your jewelry cases.
Step 5: Work with a Professional
Personalized jewelry cases can be a complex and time-consuming process. Working with HS Packaging can help ensure that your cases are of the highest quality and meet your business needs. A professional can also provide guidance on materials, design, and customization options.