Create unique product packaging boxes for Ferris Wheel Press Stationery
Who is Ferris Wheel Press?
Ferris Wheel Press is design and stationery company, which was founded in 2010, Ontario, Canada, they have been making fine stationery products with their passion and with the help of their own profession designing team. One of the most outstanding products is Fountain Pen Ink.You can learn more about their products via the website (https://ferriswheelpress.com)
Till now, their products can be found in +300 stores in 30 countries around the world, especially, they have been cooperating with the TSUTAYA BOOKSTORE for 6years(Founded in 1983)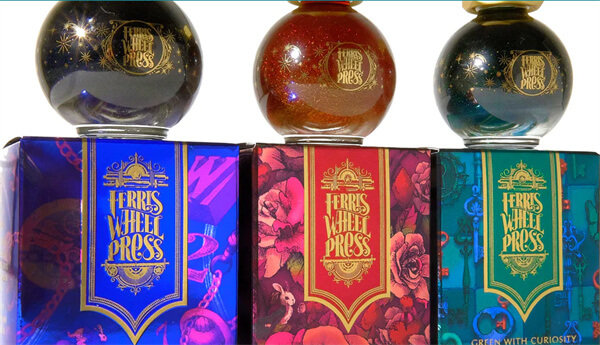 Why Guangzhou Huaisheng Packaging can be reliable supplier
Raymond yu, the founder, is the Chinese Canadian. He found our company on Internet in 2018, after communicating with him, he placed the small trial order of the coated paper box very quickly. Everything was going well.
In 2019, he came to Guangzhou and visted our factory. We learned from the coversations that he always had the stable supplier to work with. But he wanted to change to other supplier, Because his previous suppliers always delayed their delivery date and slow reply action, he cant stand them any more. Why he was so cornern on the delivery date more, just because all their boxes are used for the special occasion and celebrations, if the boxes cant arrive in time, they have to pay more extra money, and all sales arrangement and advertisement should be arranged. As per our first cooperation, he was satisfied with our quality and service and looked forward to establishing long-term business relationship with our company. We fully agreed with his option, that is what we are doing all the time, long-term bussiness, rather than one-time business.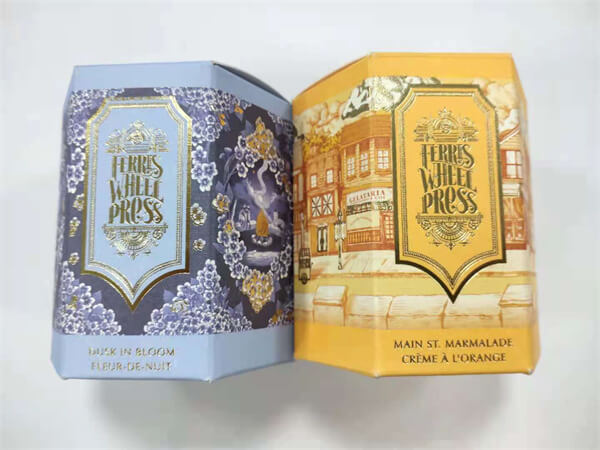 How our cooperation is going on with FWP company?
So far, FWP becomes one of our regular customers, we have been working with FWP company for over 5 years. They completely believe us and our quality, almost all paper packagings are made by Guangzhou Huaisheng Packaging. Once they have new idea on packaging, they must share to us, and we will discuss how to make box more charming. We are not only the simple cooperation relationship, more like the best friend.