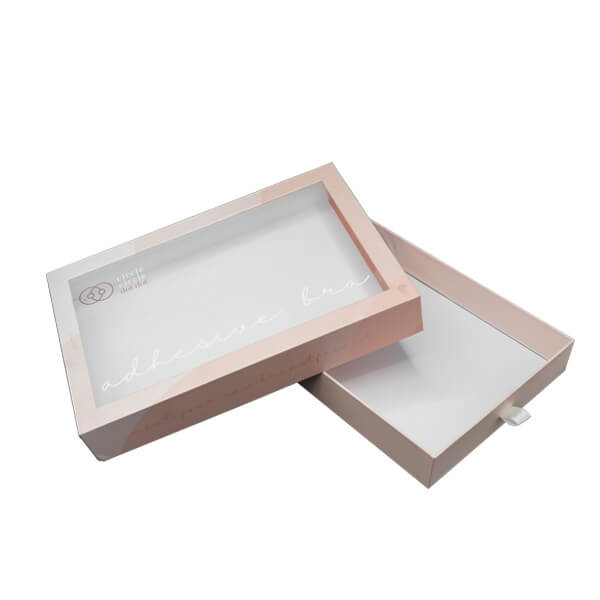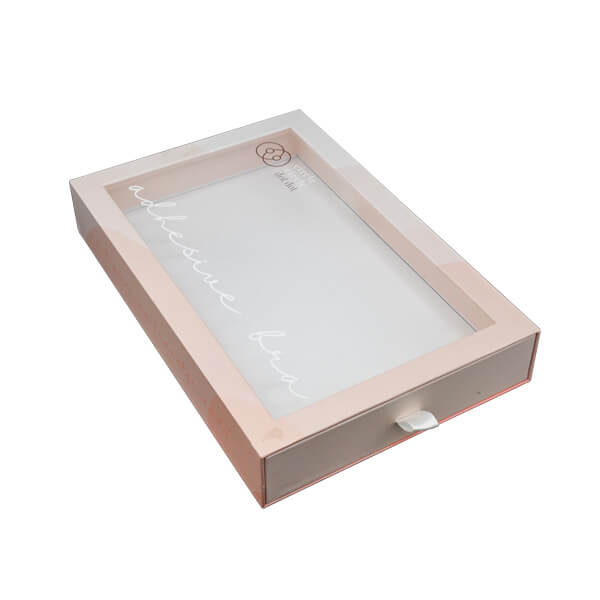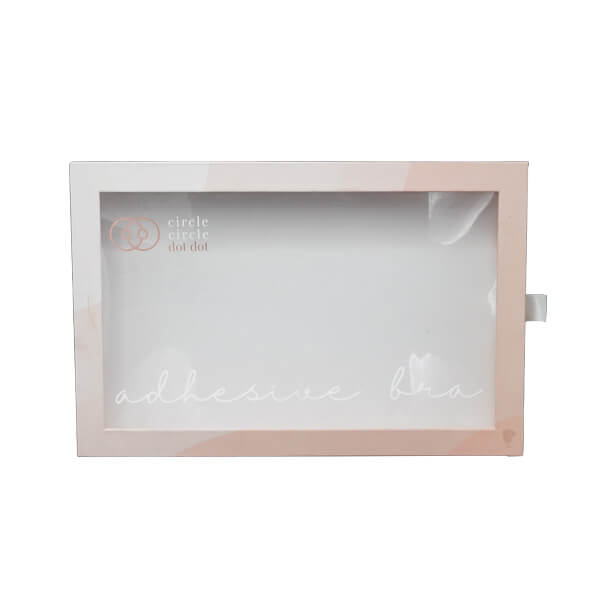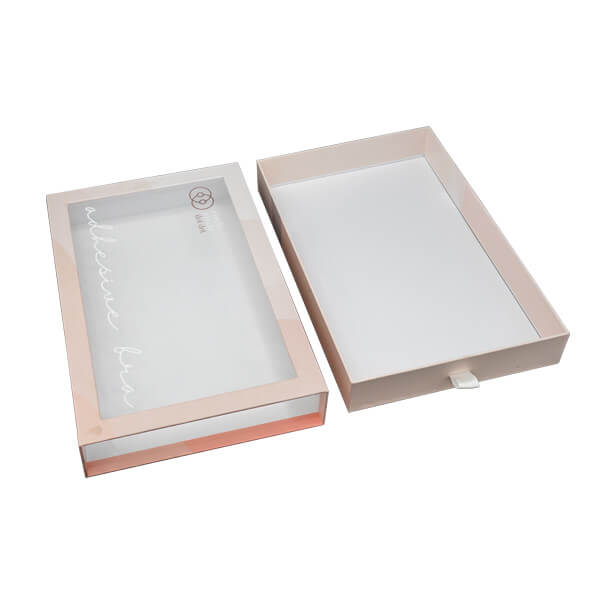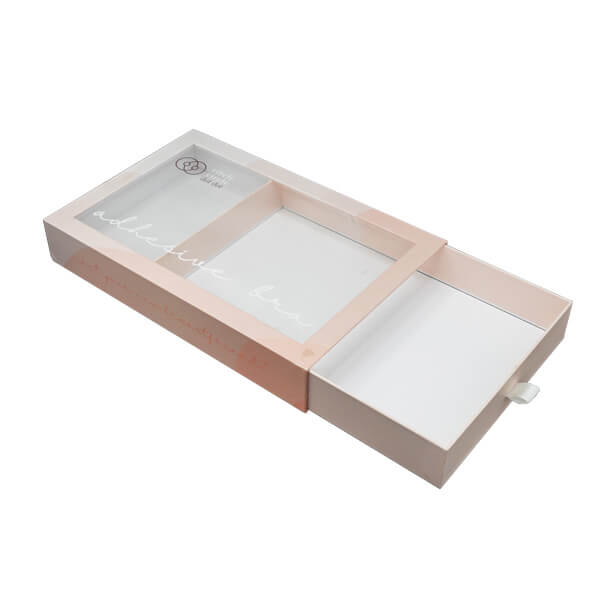 Custom drawer packaging box with window for underwear
The drawer shape packaging box with a window is specifically designed for presenting intimate apparel. This innovative and unique packaging solution brings together both form and function to showcase your undergarment products most elegantly and practically.
We understand the importance of packaging when it comes to selling any product. It should be visually appealing, practical, and relevant to the product's target audience. Our team of experienced designers and engineers has meticulously crafted a packaging box for intimate apparel products.
The design of the drawer shape packaging box provides a convenient way for customers to store their undergarments stylishly. According to different customers needs, we also can set up compartments inside the box that can hold several undergarments and keep them organized in one place.
With the transparency of the window, customers can easily see what's inside without having to open the package. It lessens the chances of disappointment or confusion by showing customers exactly what they are purchasing.
Our factory uses high-quality, eco-friendly materials to create the drawer shape packaging box. These materials not only align with global environmental standards but also guarantee the durability of the packaging during its useful life cycle. The transparent plastic used for the window is also of premium quality, ensuring that it endures without scratches or blemishes.
The underwear packaging box with a window enhances the unboxing experience. It provides a sense of luxury to the customer as they open the drawer and catch a glimpse of their brand-new undergarments. The design eliminates the need for customers to fumble or struggle to open the packaging, which often leads to tearing or destruction. Instead, opening the drawer feels like a breeze, and customers will appreciate the innovative and modern design of the box.
In conclusion, our drawer shape packaging box with a window is the perfect packaging solution for intimate apparel brands. It provides innovative design, practicality, luxury, and customization options, all packaged in eco-friendly materials. The packaging box will satisfy the needs of the brand and its customers, guaranteeing customer satisfaction and retention.
Why choose us to custom your clothing packaging boxes
Our specialized team can customize the packaging box as per the requirements of the brand. We understand that for a brand to stand out, its packaging should communicate the brand's identity and message. Therefore, we offer branding options and customization for the packaging box. This adds a touch of personality to the packaging, making it more relatable to the brand and its target audience.
If you want to check other cases we made for clothing brands, please contact us.