PRODUCT DETAIL
Packing & Shipping:
1. We provide high quality cartons (K=A) for boxes outer packing and also take many protective methods to prevent the cartons from being damaged.
2. We provide free service of helping customers checking shipping information to their destination at the lowest rate, giving them better suggestion of shipping ways, shipping time and shipping cost.
Take this wine paper box for example, we will put EVA insert into each box, then close the lid and ribbon and put the boxes into customized carton boxes with shipping mark requested by customer printed on both sides of the cartons.

Sample Picture Show: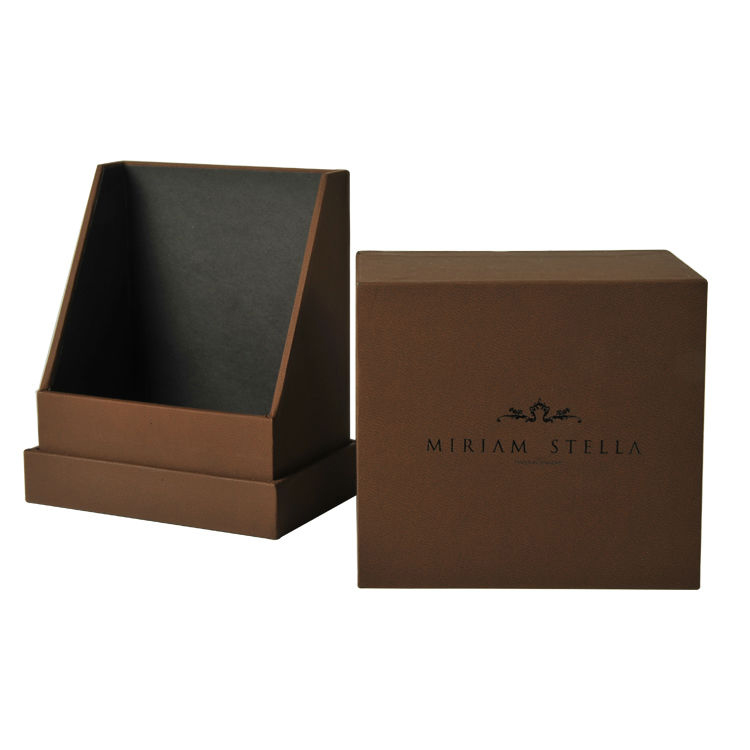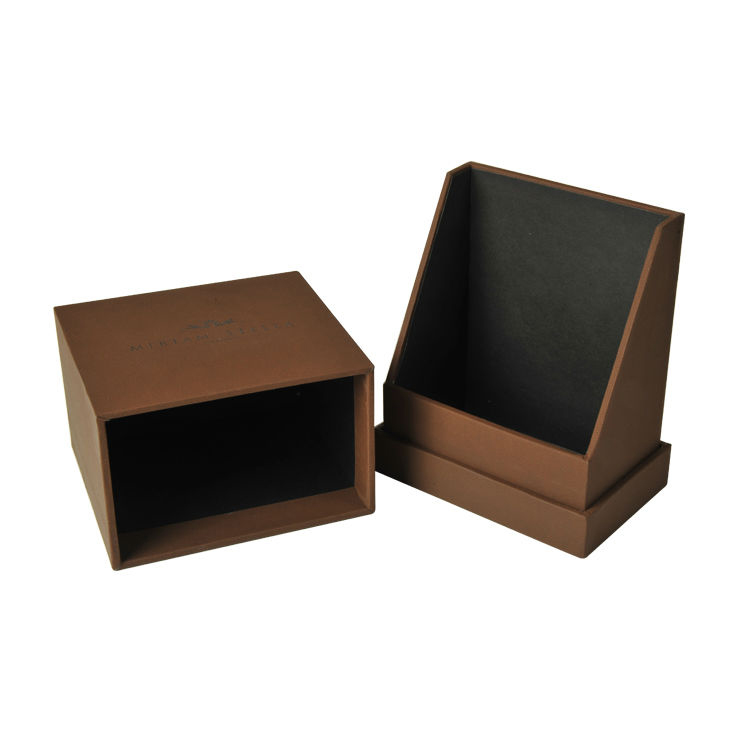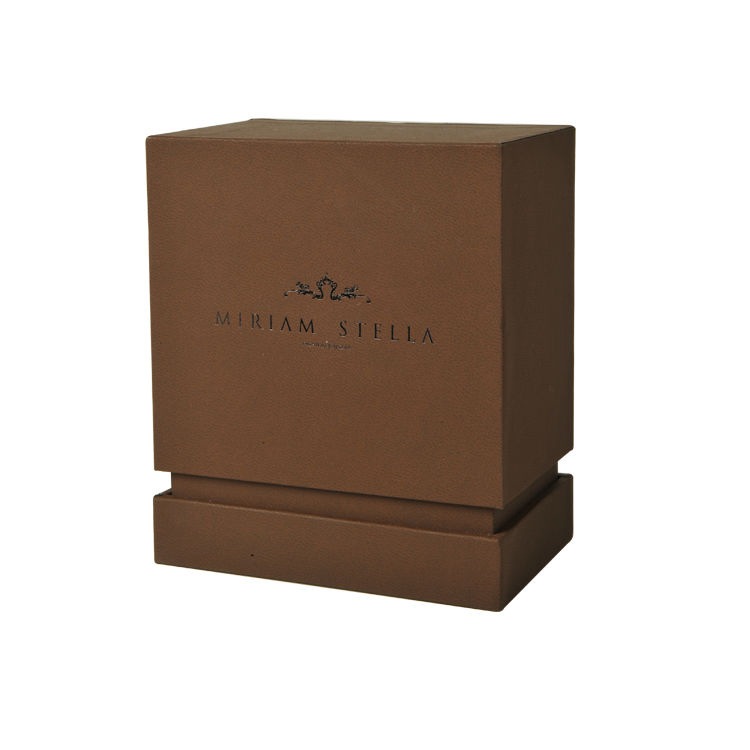 How about the production process for this Christmas gift boxes?

Step 1: Artwork Confirmation: After payment, the clients send us his artwork in PDF,AI or CDR format, then our designer make a die cut mold based on the design and request send to clients to confirm. If no problem, we will make digital sample and take pics to clients to make final confirmation.
Step 2: Printing: After ordering the materials, we will calculate the total paper used for the rigid boxes and then make printing on the surface paper based on the confirmed artwork.
Step 3: Lamination/vanishing: Most of the paper boxes need to make lamination to protect its printing or to make it more brighter. Lamination is a process that to make a thin transparent film onto the paper. It is hard to tear when making boxes.
Step 4: Foil stamping / embossing / debossed / Spot UV: If your boxes need one of these finishes, they will be finished after lamination.
Step 5: Die cutting: After all surface finishing completed, the printing paper will be die cut into pieces based on a die cutting mold (made this mold based on the gift box shape).
Step 6: V grooving: Before we making the boxes into shape, we need to make the chipboard some V-grooving in the places that should be folding. With this V-grooving machine, we no need to cut the chipboard into pieces.
Step 7: Gluing and hand-making into shapes: with the automatic gluing machine to glue the paper and then laminated the surface paper into chipboard make the production more smooth and quicker. Handmade process is the most important part to make a exquisite gift box, so it will take a longer time than other process.
Step 8: Assembling and packing: After we finished each part of the boxes, we will assemble them and put them into customized K=A cartons.
What are the finishes for custom gift boxes?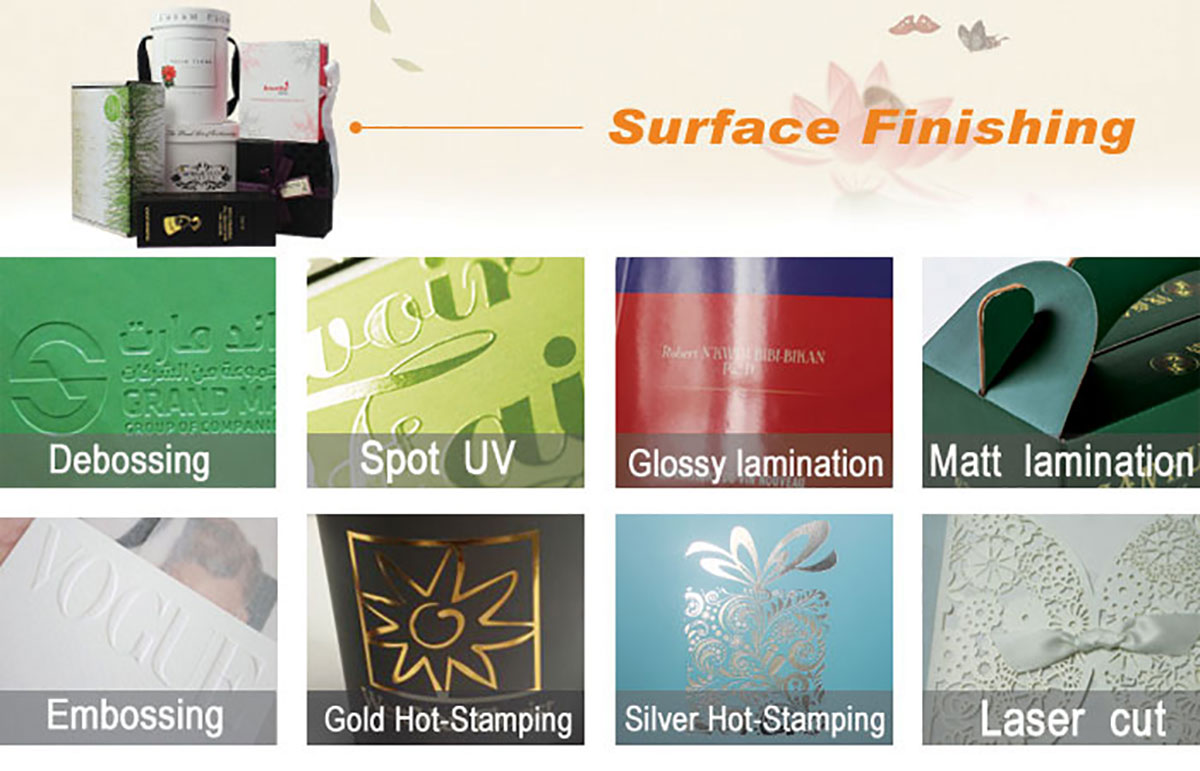 1) Printing: We provide both full color printing and pantone printing for gift boxes. You can send us your artwork in PDF, AI, CDR format or tell you your pantone color No. We have a person in charge who are professional to distinguish the printing color between artwork and machine.
2) Lamination: Lamination is the necessary finish for most of the custom gift boxes. It includes gloss and matte lamination. This finish can protect the printing color from being scratching and can protect the paper from being tearing. Also it can be water-proof.
3) Hot/foil stamping: There are so many metal colors to choose to make foil on the boxes, usually the most common used color are gold and silver. The price is based on the square meter of the stamping. This finish can make the logo or image more shinny and outstanding.
4) Spot UV: UV finishing can make the printing more bright and reflecting. It includes spot UV or full UV, but not so many clients will choose full UV for its high price. The price is also calculated by the square meter of the UV. This finish can highlight the logo some important information.
5) Embossing / debossed: They often used together with foil stamping to raise the logo or design printed on your paper packaging boxes. And now we have found a new solution to make the embossing or debossed finishing more prominent and clear on the boxes so that they have a good touching feeling.