Custom printed packaging boxes for hat
As a custom boxes manufacturer, we understand the importance of creating packaging that not only protects your products, but also enhances their perceived value. That's why we are proud to introduce our unique packaging box designed specifically for luxury hat brands.
Our luxury hat boxes feature a handle design, providing customers with a convenient way to transport their precious accessory. Made with durable materials, these boxes are built to last and can withstand the wear and tear of regular use.
The clamshell box design not only adds a touch of elegance to the packaging, but also ensures that the hat remains secure during transit. This means that your customers can enjoy their purchase with the confidence of knowing that it has been carefully packaged with them in mind.
At our manufacturing facility, we go above and beyond to create a packaging experience that is tailored to your needs. We understand that every brand is unique, and that's why we offer custom printing options both inside and outside of the box. This allows you to showcase your brand's unique identity, while also providing customers with all the necessary product information.
With our luxury hat boxes, you can elevate your brand's packaging experience to the next level. Not only will your customers appreciate the convenience of the handle design and sturdy construction, but the premium look and feel of the boxes will also leave a lasting impression.
If you're looking for a packaging solution that is both functional and beautiful, our luxury hat boxes are the perfect choice. Contact us today to learn more about how we can help you bring your brand's packaging vision to life.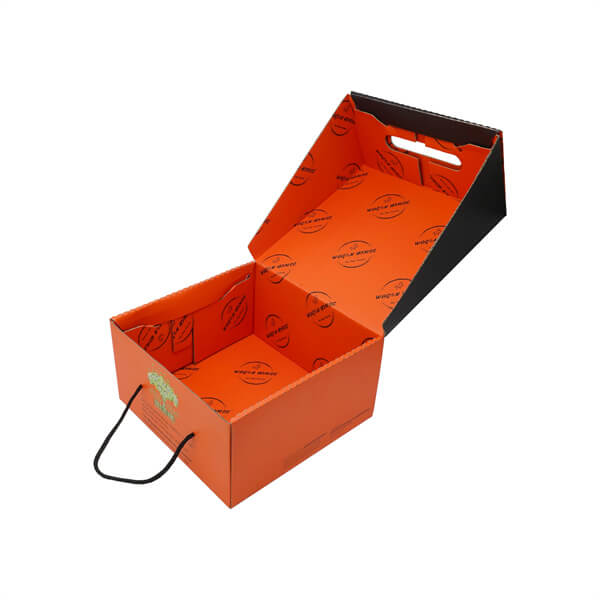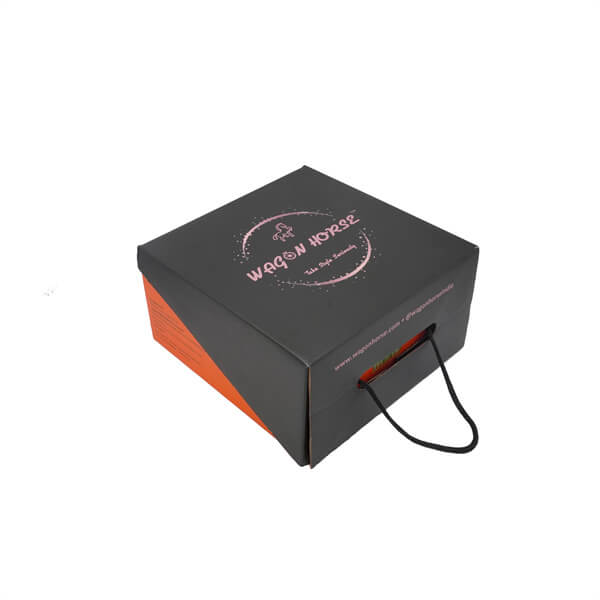 Why corrugated paper is commonly used to make packaging boxes.
Corrugated paper is a durable and versatile material that offers excellent cushioning and protection for products during shipping and handling. The wavy, fluted design of corrugated paper not only adds strength and flexibility to the material, but also creates pockets of air that provide additional padding and shock absorption.
Corrugated paper is also lightweight and cost-effective, making it a popular choice for packaging. It is easy to cut, fold and manipulate into different shapes and sizes, allowing manufacturers to create custom packaging solutions that meet the specific needs of their products.
In addition, corrugated paper is recyclable and eco-friendly, which is an important consideration for many brands and consumers who are looking for sustainable packaging options.
Overall, corrugated paper is a reliable and practical packaging material that offers a range of benefits for both manufacturers and customers.