PRODUCT DETAIL
Black watch box sample picture show: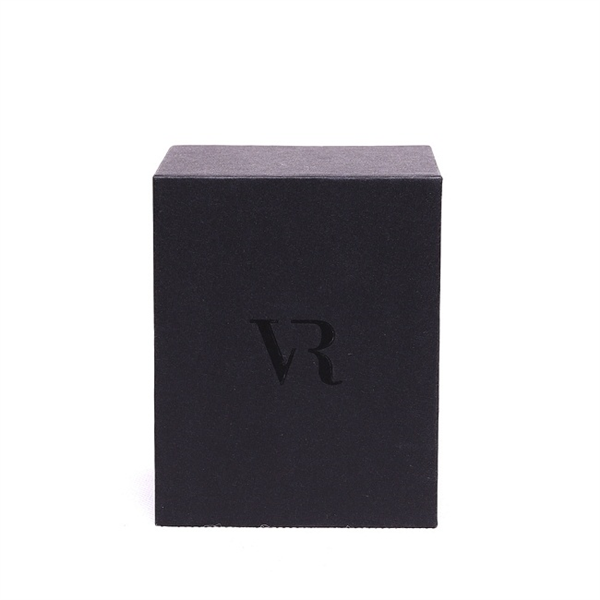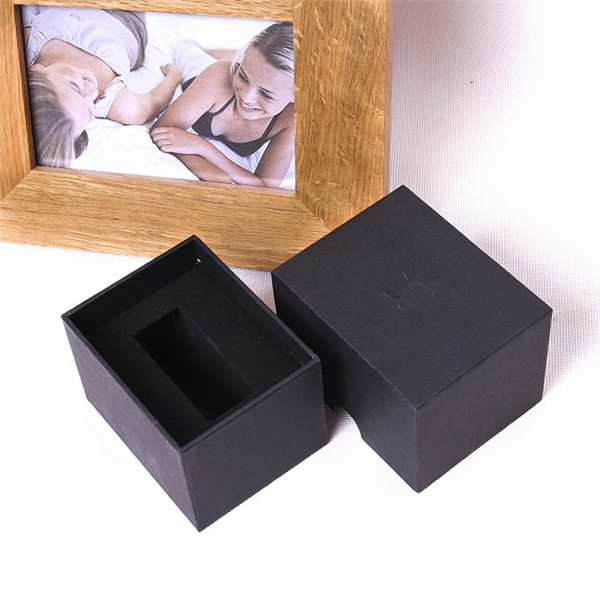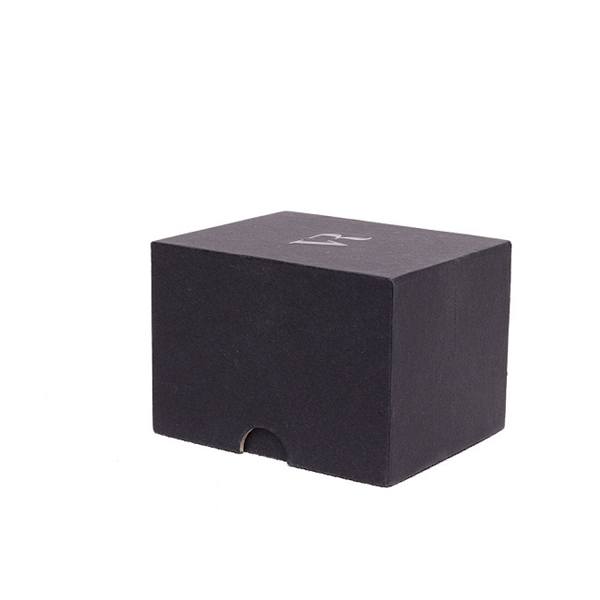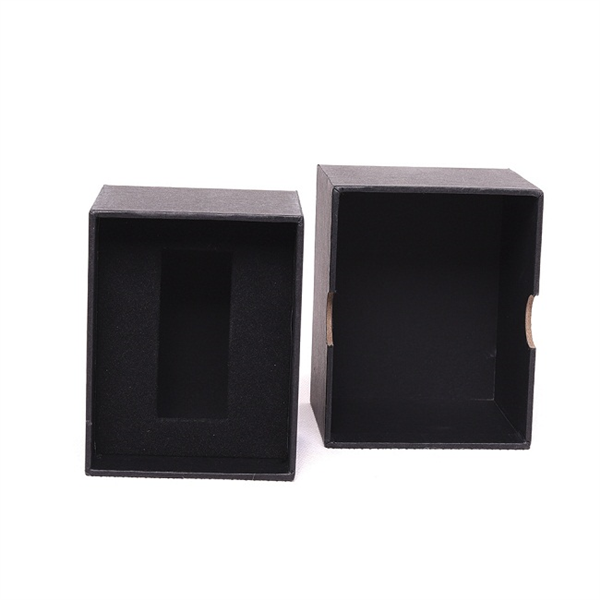 Why choose us to customize your Paper Watch Box?
1. We recyled materials and high quality paper board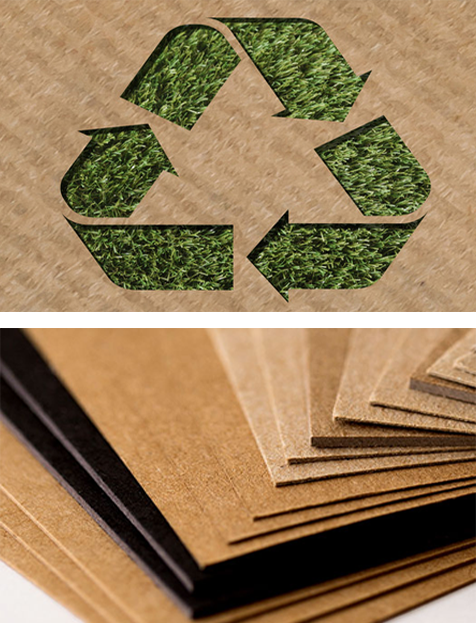 All the materails we used are recyclable and can provide FSC certificate. And We have different weights of cardboard such as white card, gray card,corrugated paper which all tested by ROHS, All of the cardboard are tested by the laboratory and has a strong burst value, High strength cardboard box structure to make it more stable, durable, and not easy to be deformation. Printed color patterns are not easy to fade and more vivid. Meanwhile, it's easier to fit different lines of papers etc..
2. Massive materials options for paper box packaging
We provide thousands kinds of paper materails for client choose.All the materials have gorgeous color and vivid patterns and different textures. You can choose one or several papers as boxsurface paper to Personalize your watch packaging box,which totally promise your box is unique and classic on the market. Let us turn your packaging box ideas into a reality.
3. Provide all kinds of watch gift box accessories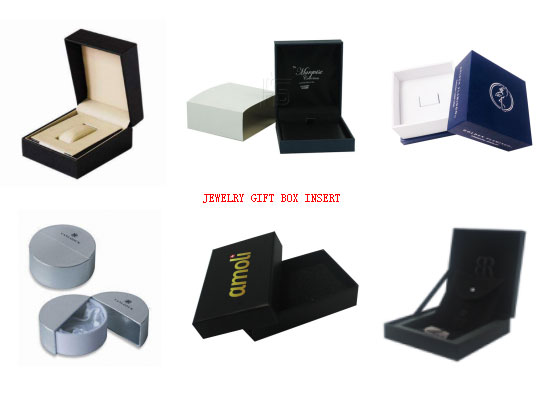 It is very important to provide different inserts together with watch gift boxes. As we all know, when clients packing the watches into the boxes, in order to protect their watch, they will choose some inserts which is soft enough to prevent the watch from being scratched or make them solid in the boxes. These inserts include foam or foam with flocking, EVA with flocking, PU leather, fabric bags, silk, cotton and etc.
What are the process for this custom watch packaging boxes?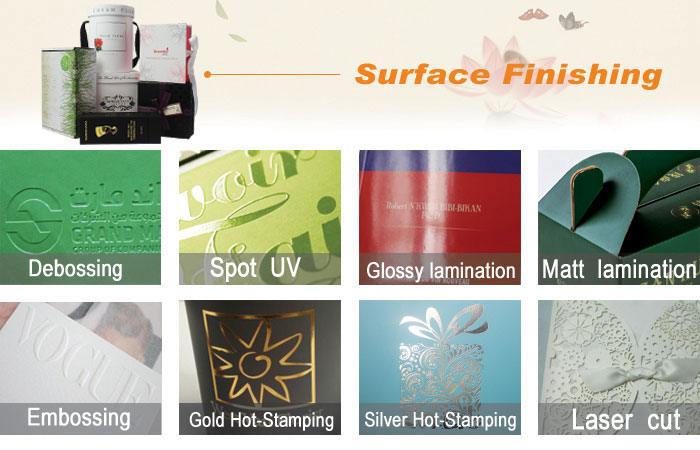 1) Printing: After ordering the raw materials, we will print the color or logo based on the confirmed design.This watch box we only print black color.
2) Lamination: After printing, we will make lamination on the surface of the watch boxes, or both inside if needed to protect the ink from being grinding, and at the same time to make box water-proof.
3) Foil Stamping: After lamination, we will make the gold foil logo onto the box top and inside as client requested.
4) Die cutting: After all the finish completed,we will make a die cut mold to die cut the paper into shape or pieces.
5) Handmade: This part includes grooving,gluing,packing the pillow into the watch box and packing.