PRODUCT DETAIL
Three ideas for cake box design:
1. Cakes are a type of food, and in food packaging, some foods need to be displayed. Then we need to choose the window design for the cake box. Of course, both on the side and on the top, in order to let consumers see what they are buying. This type of tray is not only suitable for cakes, but also for other dessert boxes such as pies, cookies, etc.The advantage of the window tray is that it allows the consumer to see the product before buying. So if the shape of your cake is tempting enough, you can choose to open the window cake box.
2.The cake box is used as a transport package. In order to not be damaged during the meal delivery, a relatively strong paper material is needed. For example, the corrugated paper material used in this cake box is environmentally friendly and thick, and is not easily damaged.
3.There are already very famous cake brands on the market. If your packaging looks similar to these brands, then putting them together in the supermarket makes it difficult to distinguish between your cake and others. So your cake box packaging needs to be different from other brands. Then consumers can notice that this is another cake brand when they buy. So if your cake is to be sold on the shelf, please pay attention to the cake packaging of your other brand competitors.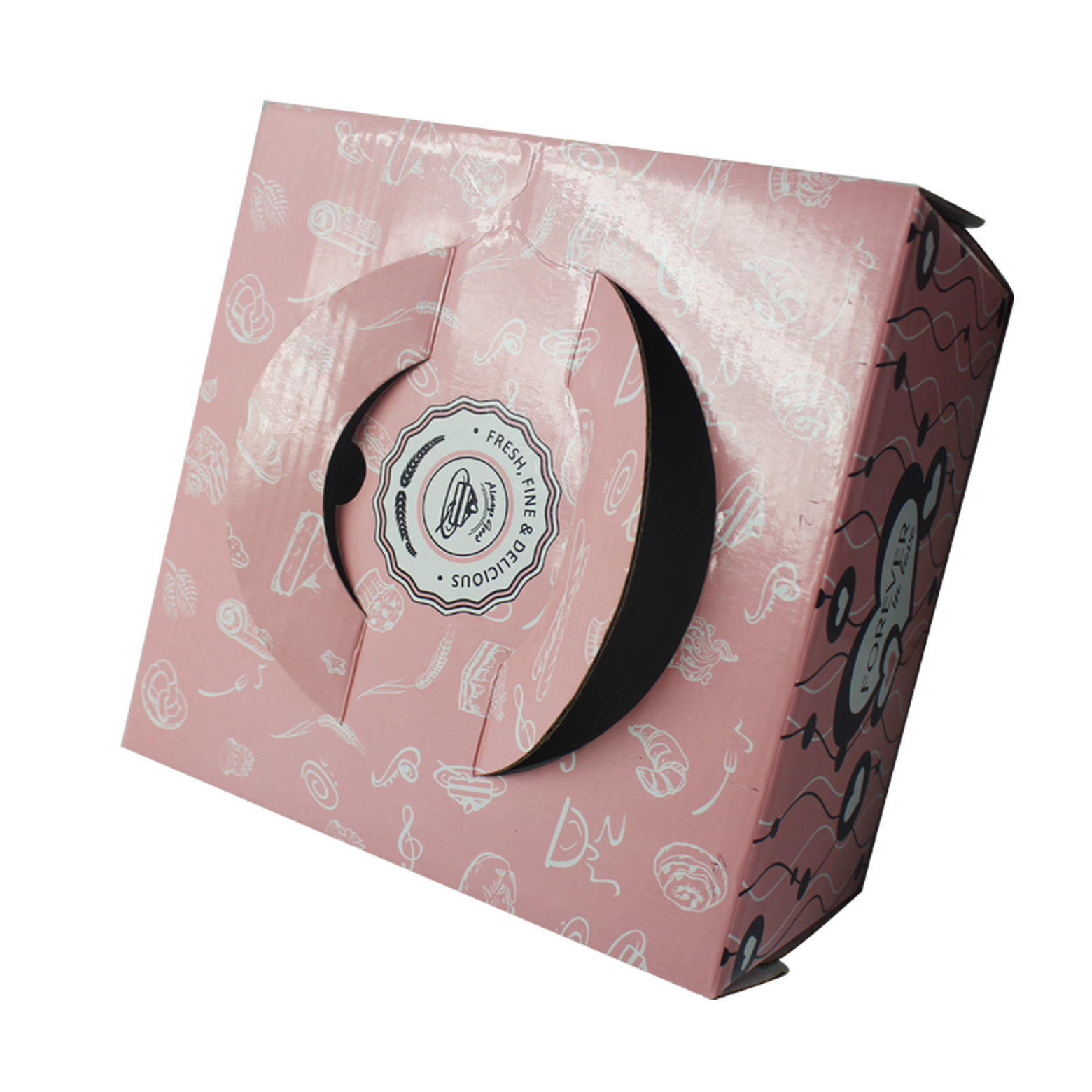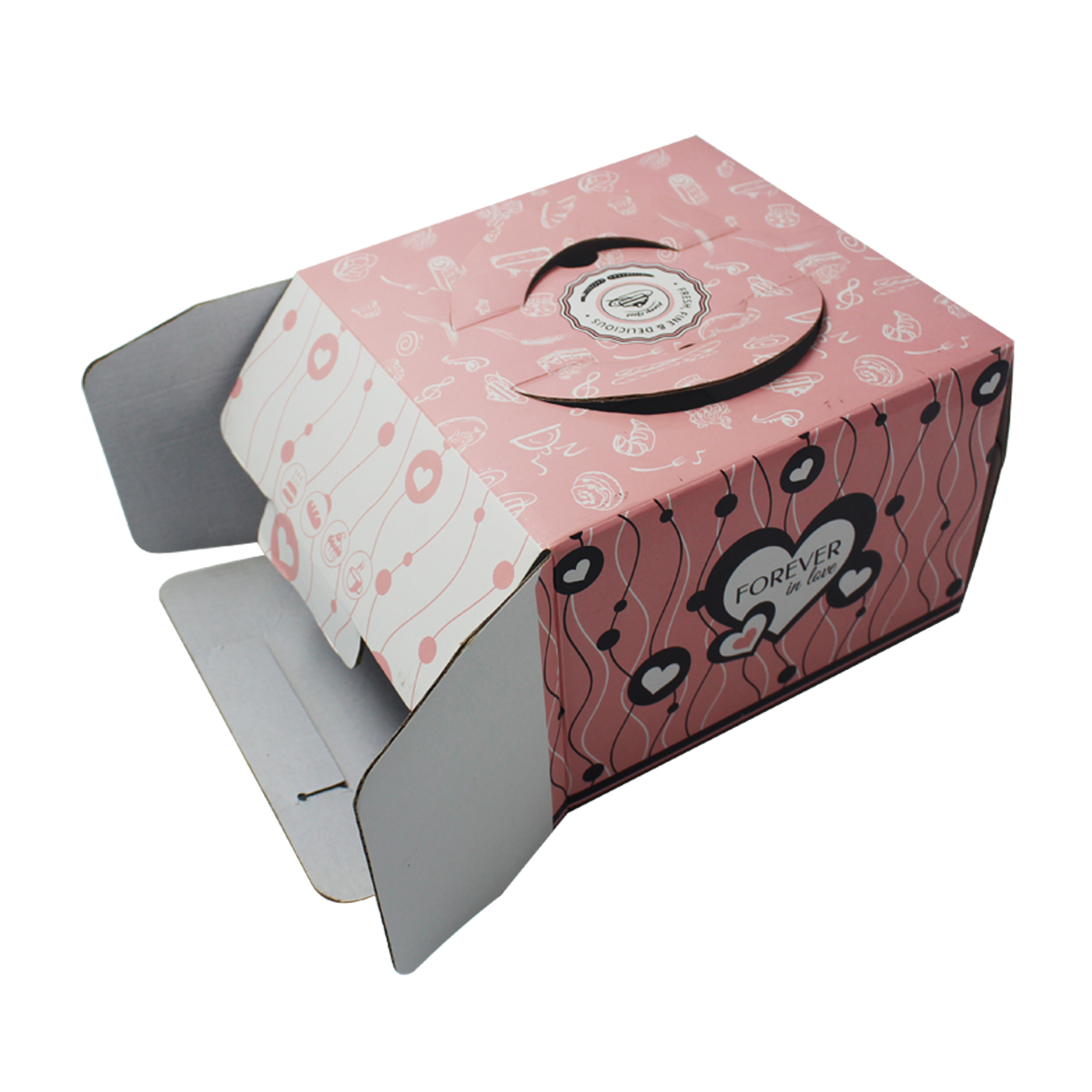 Our service:
Guangzhou Huaisheng Packaging Inc. Ltd. is aways adhere to the "people-oriented, people first, quality of survival, reputation and development" service purposes. Let us go to the world, let the world know us, is the common goal of all our company employees.
We are composed of a dynamic and innovative breakthrough team. This team uses professional spirit to judge the situation and respond to the market astutely. It adjusts the operation and service strategy in a timely manner and leads the company to the forefront of market competition. It is this young and confident team that guarantees the professionalism and innovation, which enables the company to have a rapid development speed.