What are Packaging Boxes with Window?
Packaging boxes with windows are boxes that have a clear plastic or glass window on one or more sides. This type of box is becoming increasingly popular in the world of packaging. These boxes are designed with a clear window that allows customers to see the product inside before purchasing without having to open the box.
The Applications of Window Packaging Box
Window packaging boxes are used in a variety of applications, including:
Food Packaging:
Window packaging boxes are commonly used for food items such as bakery products, snacks, and candy. The clear window allows customers to see the food inside, which is especially important for products that are visually appealing.
Cosmetics Packaging:
Window packaging boxes are also used for cosmetics packaging, such as lipsticks, eyeshadows, and other makeup products. Customers can see the color and texture of the product through the clear window, which can help them make a purchasing decision.
Gift Packaging:
Window packaging boxes are also used for gift packaging, such as gift boxes for jewelry, watch or other small items. The clear window allows customers to see the gift inside, which can add to the excitement and anticipation of receiving the gift.
At HS packaging, you can see different application of window packaging box, we can provide ranges of cases for your reference.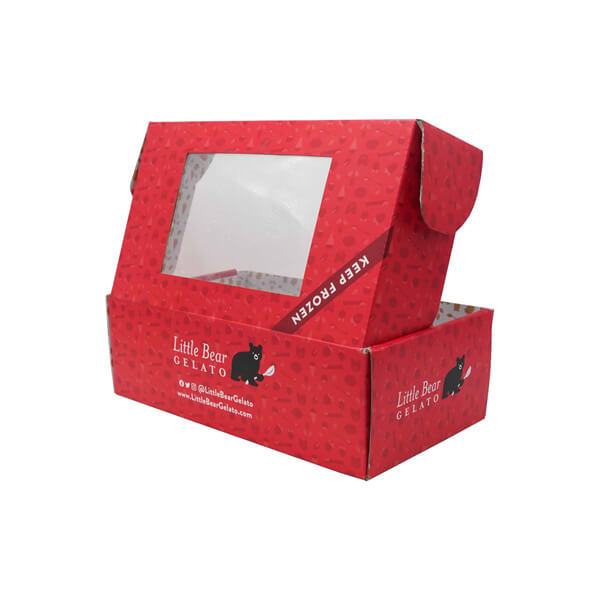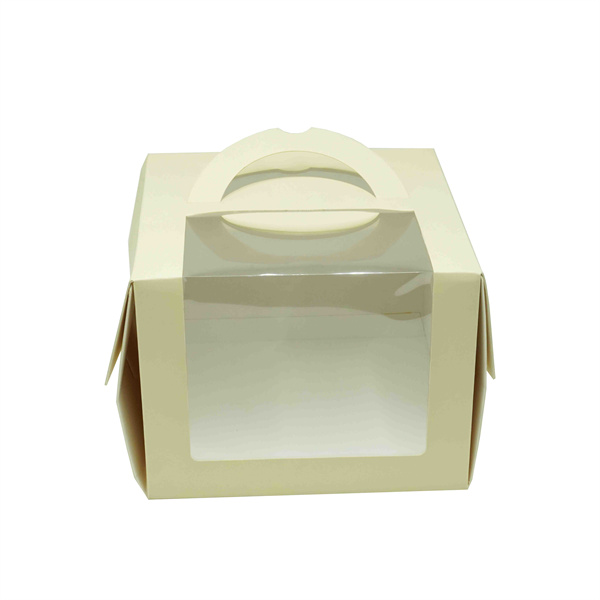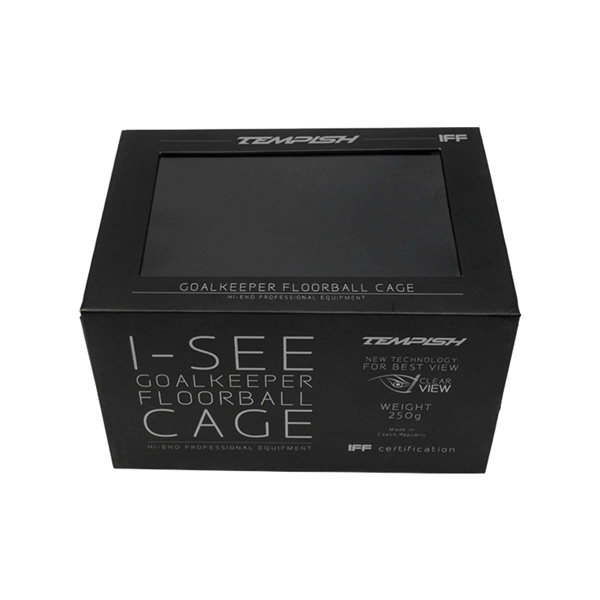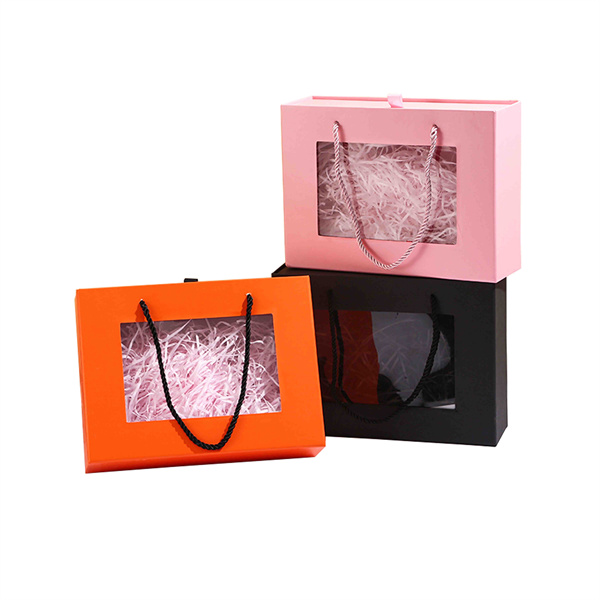 The Benefits of Packaging Box with Clear Window
Packaging boxes with windows offer several benefits, including:
Increased Sales: Window packaging boxes can increase sales by showcasing the product inside. Customers are more likely to make a purchase when they can see the product before buying it.
Improved Branding: Packaging boxes with windows can also improve branding by showcasing the product and the brand logo at the same time. This can help to increase brand recognition and awareness.
Protection: The clear window design can also protect the product inside by providing a barrier against dust, dirt, and other contaminants. This is especially important for food items and cosmetics that can be easily damaged.
Convenience: It is also convenient for customers, as they can see the product inside without having to open the box. This can save time and make the purchasing process more efficient.
Eco-Friendly: Packaging boxes with windows can also be eco-friendly, as they can be made from recyclable materials such as cardboard and plastic.
Why choose HS Packaging To Make Your Boxes
Printing Quality: We offer a range of printing options, including digital printing, screen printing, and offset printing, all produced using high-tech machines that produce dazzling effects. Our excellent printing quality ensures that your products will stand out and attract more customers.
Competitive Packaging Solution: Our packaging solutions are not only visually stunning but also affordable. We offer the most competitive pricing in the industry, making our boxes accessible to businesses of all sizes.
All-Time Service: Our sales team is available 24/7 to assist customers with any questions they may have. Whether you prefer to chat, call, or email, we are always here to provide timely and effective solutions for your packaging needs.
High-Quality Materials: The quality boxes are made from the best materials. Professional boxes manufacturer never compromise on the quality of the materials used in the production of our window boxes. We promise that the materials used to make the packaging boxes are of good quality.
Free Design: We understand that design is a critical aspect of packaging, which is why our box design service is completely free for our customers. Our team of talented designers can create unique and imaginative designs that reflect your brand and vision, without any additional fees.
On-Time Delivery:
We make every effort to deliver your window boxes on time because we know your time value of you. We charge a minimal shipping fee for delivery, ensuring that your packaging solutions are delivered to your doorstep without any hassle.