Custom Jewelry Packaging with Logo: Elevate Your Brand's Identity
In a world where presentation is everything, custom packaging boxes serve as a powerful tool for businesses to distinguish themselves in the competitive marketplace. High-quality, personalized packaging not only enhances the overall customer experience but also reflects the brand's identity and values. We will tell you why custom jewelry boxes can significantly impact your business's growth and success.
The jewelry industry is characterized by its unique and intricate designs, with pieces often representing a significant emotional or financial investment. As such, the presentation of these precious items should mirror their inherent value, creating a memorable unboxing experience that leaves a lasting impression on the customer. Customized packaging, featuring your brand's logo, is an opportunity to make that experience truly exceptional, conveying a sense of luxury and attention to detail that speaks volumes about your brand's commitment to quality.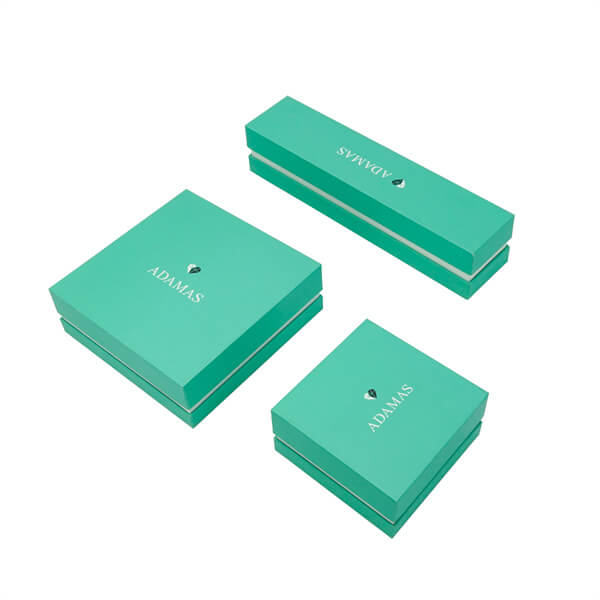 Incorporating your logo into the packaging design is a powerful marketing strategy. It helps to build brand recognition and customer loyalty, as it fosters a sense of familiarity and trust. Each time a customer sees your logo, they are reminded of the positive experience they had with your brand, reinforcing their connection to your products.
Custom jewelry packaging with logo is an eco-friendly option. Choosing sustainable materials and production methods highlights your brand's commitment to environmental responsibility, which can resonate with eco-conscious customers. By opting for recyclable or biodegradable packaging options and incorporating this aspect into your brand's messaging, you can attract a wider customer base that values ethical business practices.
The rise of social media has created a culture of sharing and documenting our lives, where unboxing experiences can become viral sensations. Beautifully designed, bespoke jewelry packaging can inspire customers to share their purchases on various platforms(such as Tiktok, Facebook, Twitter, etc.), giving your brand invaluable exposure and organic marketing. This user-generated content can then be repurposed and shared on your brand's social media channels, further reinforcing your brand's identity and values.
So, custom jewelry packaging with logo is an essential aspect of a successful jewelry business. By investing in high-quality, personalized packaging, businesses can distinguish themselves in a competitive market, ensuring they leave a lasting impression on customers and secure their place as leaders in the industry.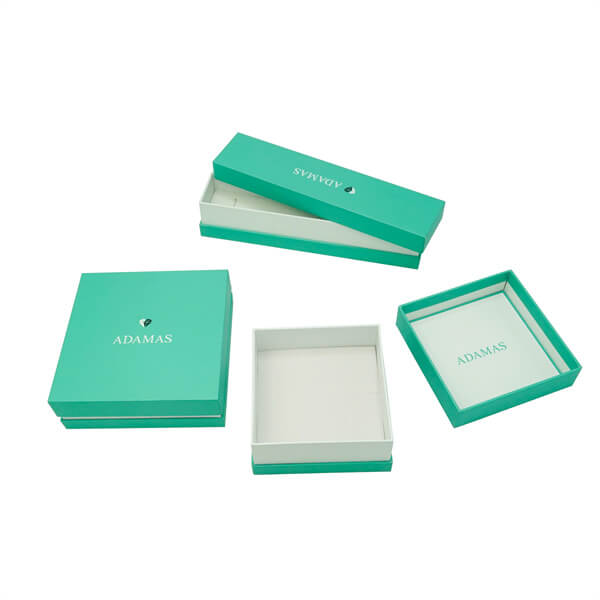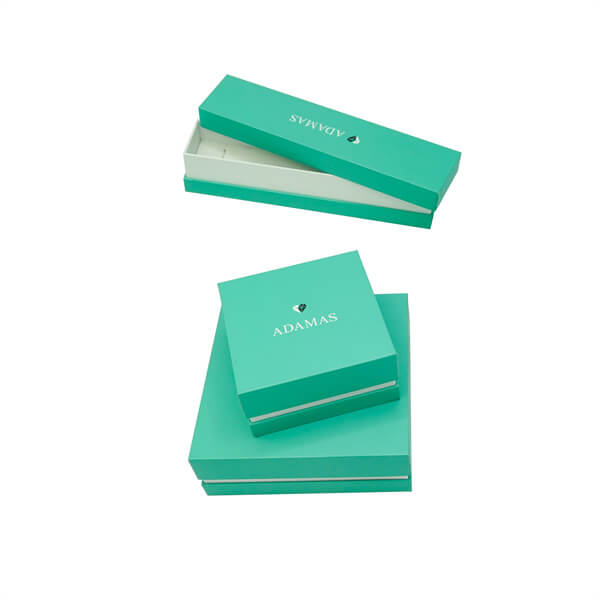 Jewelry packaging boxes in different shapes
Jewelry packaging boxes are essential for keeping your precious accessories safe and secure. They come in a wide variety of shapes and sizes, each with its unique features and advantages. Take a look at some of the most popular types of jewelry packaging boxes.
Drawer Shape Boxes
Drawer shape jewelry boxes are perfect for storing bracelets, necklaces, and other long or bulky items. These boxes have a pull-out drawer that holds the jewelry inside, making them easy to access and store. They can be made from a variety of materials, including wood, metal, and plastic, and often feature soft velvet or suede lining to protect delicate jewelry from scratches and damage.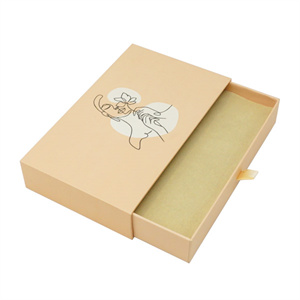 Clamshell Boxes
Clamshell jewelry boxes have a hinged lid that opens like a clamshell, revealing the jewelry inside. This design is particularly useful for rings, earrings, and other small items, as it allows you to see everything at once without having to rummage through the box. Clamshell jewelry boxes are often made from leather, velvet, or other soft materials that provide a cushioned and protective environment for your jewelry.
Base and Lid Boxes
It is also known as the top and bottom box and it consists of two pieces - a base and a lid - that fit together to enclose the jewelry inside. These boxes can be made from a variety of materials, including wood, cardboard, and plastic, and often feature intricate designs and patterns on the outside. They can be used to store any type of jewelry, from necklaces and bracelets to earrings and rings, and are particularly useful for transporting jewelry safely while traveling.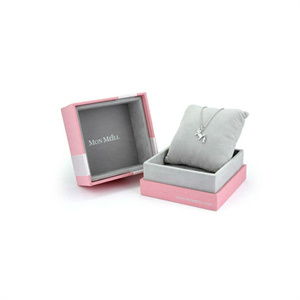 Round Jewelry Boxes
This type of jewelry box is circular and can be opened from the top or the side, depending on the design. Most jewelers prefer round boxes to store and display luxury necklaces. Some round jewelry boxes also feature multiple compartments, making them suitable for storing different types of jewelry separately.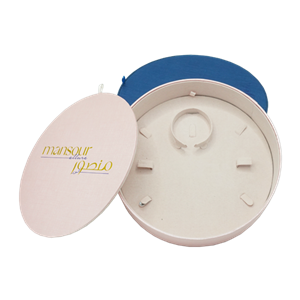 Other Shapes
In addition to the above designs, jewelry packaging boxes can come in a wide range of other shapes and styles. Rectangular, square, and oval-shaped boxes are common, as are heart-shaped and other novelty designs. Some boxes are designed to look like books, while others resemble miniature chests or treasure boxes. The choice of design ultimately depends on brand positioning and the type of jewelry being stored.
Unique packaging boxes are an essential accessory for brands who want to promote their jewelry. They not only keep your precious jewelry safe and secure but also add a touch of elegance and style to your products. From drawer shape boxes and clamshell boxes to base and lid boxes, round boxes, and more, there is no shortage of options when it comes to finding the perfect storage solution for your jewelry.
Q & A about custom jewelry packaging wholesale:
Are You Manufacturer or Trading Company?
We are professional manufacturer for custom packaging boxes, can provide range of jewelry box cases for your reference.
How about the price of custom jewelry packaging?
The price depending on order quantity, design and printing process.
Can I have jewelry box custom logo, shape or size?
Yes. We custom any size, color, logo and design according your needs.
What is your MOQ of jewelry boxes?
We recommend that you order at least 500 pieces/item ,sometimes can be negotiable .