Custom folding packaging boxes with ribbon
Custom folding boxes with ribbon are an excellent way to package and present products in an aesthetically pleasing manner. These folding boxes can be customized to suit different products, making them a versatile packaging option. The addition of ribbons adds an extra touch of elegance and sophistication, making these boxes truly stand out.
For businesses, custom folding boxes are also an effective branding tool. They allow for customization with company branding, logos, and colors, which can help create a consistent and recognizable brand image. Additionally, the use of high-quality materials can enhance the perceived value of products, making them more appealing to customers.
There are various options available when it comes to custom folding boxes. Paper type, color, size, and ribbon style can all be customized to suit different preferences and needs. This offers a great degree of flexibility in terms of the visual effect and overall feel of the packaging.
From gifts and samples to retail products, custom folding boxes with ribbon offer a practical and stylish packaging solution that can help elevate the perceived value of products. They are a great way to leave a lasting impression on customers and showcase the uniqueness of your brand.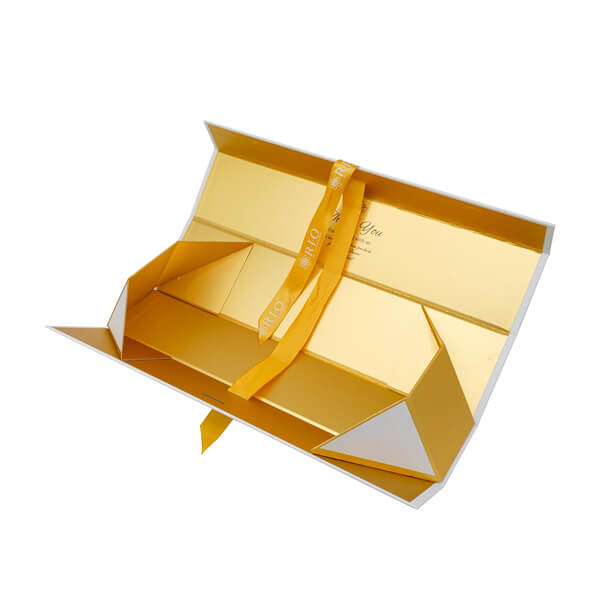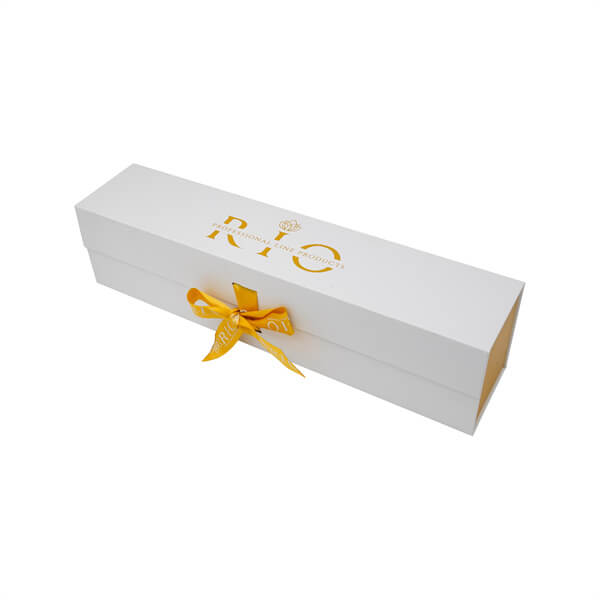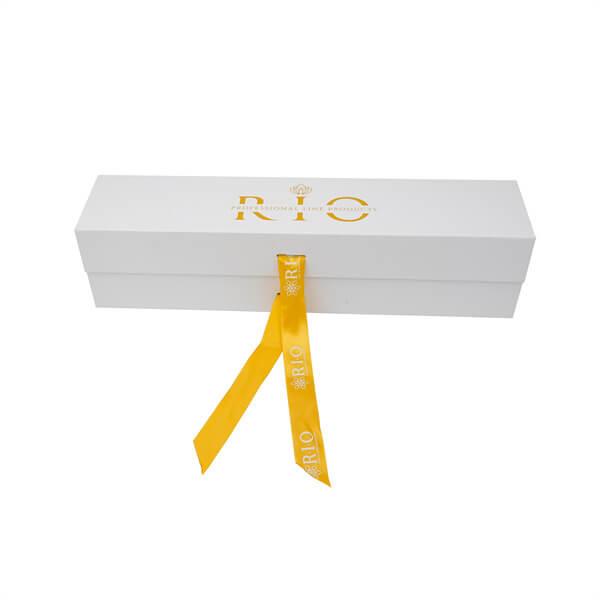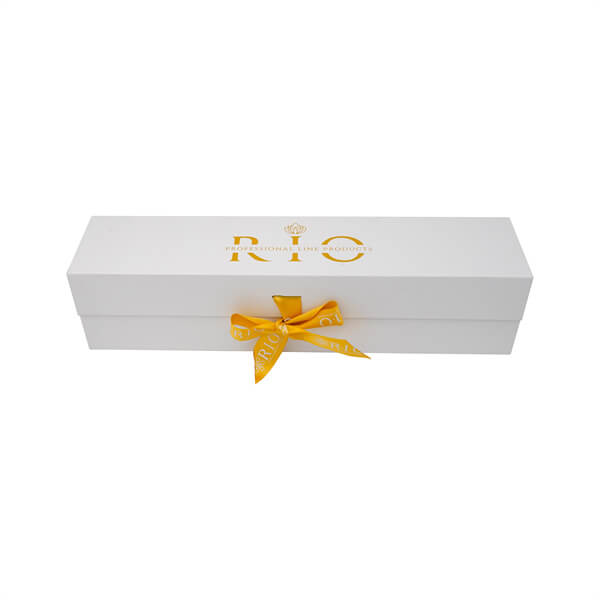 How to customize your folding packaging boxes?
Step 1: For folding paper box, we have range of sizes and styles for your reference, you can choose one style from our "folding packaging boxes"page or give us an advice:
( For special styles needs, please advice or get back to our Custom Service page. )
Step 2: Get an idea of your whole box design
To get a rough idea of your folding boxes is necessary for the beginning. You should know what color to print on, where to put your brand logo and info.
Step 3: Select finishing for your custom logo boxes
Plentiful finishing, like glossy/matte lamination, embossed / debossed, gold/silver hot stamping, UV coating, glittering, etc., can be applied to custom design/logo to make your cosmetic packaging outstanding.
Step 4: Confirm order quantity and get a free paper packaging boxes quote from us.