New packaging sulotions for food flavors products
Brand Name: Kitchens of Africa
Purpose: Sell bottles as a gift set, make luxury gift boxes for packing , and at the same time do extra protection for the bottles and gift boxes inside.
Kitchens of Africa is a company that specialized in food flavoring. They were created with one simple mission – to introduce the diverse and exotic cuisine of Africa to the rest of the world. It's a bold idea, but no more bold than the flavors found in that continent's unique foods.
Because the market is competitive, they need a unique way to attract potential customers. Therefore, they decided to redesign their packaging boxes to highlight the high quality and high-end feel of the products.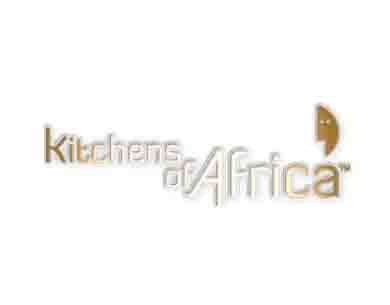 The Challenge:
The packing box must meet the following requirements:
1. Highlight the brand image: The gift box needs to reflect the brand's high-end, elegance, and luxury, and should take care of every detail when hand-making the boxes
2. Enhance product value: The packaging box needs to let customers feel the high quality and uniqueness of the product.
3. The gift boxes and products must be in perfect condition when transported to the customer
4. The EVA insert must fit exactly the same size as the box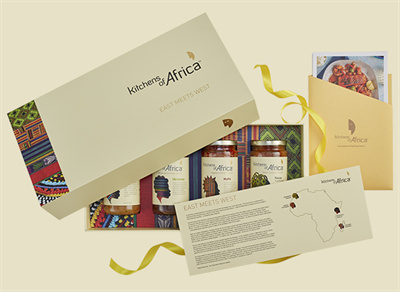 The solution
Our design team put forward the following design scheme through an in-depth understanding of the brand image and product characteristics of this brand
1. Highlight the brand image: We used the gold foil stamping and embossing as well as the spot UV to make the logo much more outstanding from other printing and colors of the box. And the boxes use touch soft lamination, when customers open the box, they will touch the box and feel very comfortable.
2. We add some elements of Africa both on the outer box and the paper card laminated on EVA, let people know at soon as they see this they know the foods come from Africa and have a unique flavor. And used a gift card to put inside to tell the story of "Kitchen of Africa".
3. We used opp bags to protect each and then put each with pearl foam on two sides to protect the gift boxes from shaking and easily taken out from the cartoons also.
4. "Details determine success or failure"--an old saying from China. That's true. The client requested color accurate location on each side and no gap inside V-grooving, lid perfect tightness, and EVA fit the same size as inner dimensions..... we both achieved.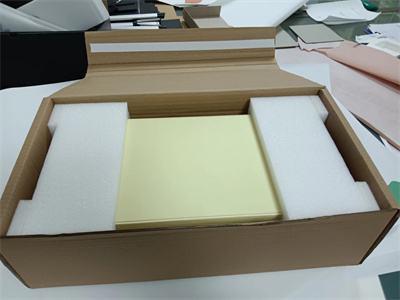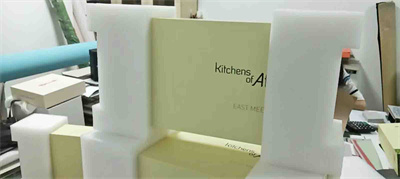 The result:
The new packaging box design has been highly recognized and praised by customers; they had big sales the last Christmas day and reordered for this year.