Custom paper bags for cafes can be an excellent marketing tool for cafe businesses. These bags can provide a platform to communicate the brand's message, logo, and overall brand identity while also giving customers an easy way to carry their purchases.
The main reason why cafes use custom paper bags is to promote their brand. These bags are an extension of the cafe's brand and identity, and they can add value to the customer's experience. They create a memorable and recognizable image for the café, which can lead to increased customer loyalty and word-of-mouth referrals.
Custom paper bags for cafes can also help to increase brand awareness. When customers walk around with the bags, they are essentially walking advertisements for the cafe. This creates a subtle form of marketing that can be very effective. The more times people see the bags, the more they will remember the cafe and be reminded to visit again.
Moreover, bespoke paper bags can be a cost-effective solution for packaging food items. Unlike plastic or other materials, paper bags are eco-friendly and biodegradable, and they are easy to recycle. Additionally, these bags can be designed to be more durable and sturdy, making it easier for customers to carry their purchases.
Another advantage of custom paper bags is that they can increase a cafe's perceived value. When customers receive their purchases in a high-quality custom paper bag with the cafe's branding, they are more likely to associate the cafe with quality and premium products. This association can translate to improved customer satisfaction, higher perceived value, and ultimately, increased sales.
In conclusion, custom paper bags for cafes can serve multiple purposes beyond just carrying purchases. They can be a powerful marketing tool, eco-friendly packaging solution, and a way to create a more memorable customer experience. With the right design and branding, custom paper bags can help cafes stand out in a crowded market and build a strong brand image.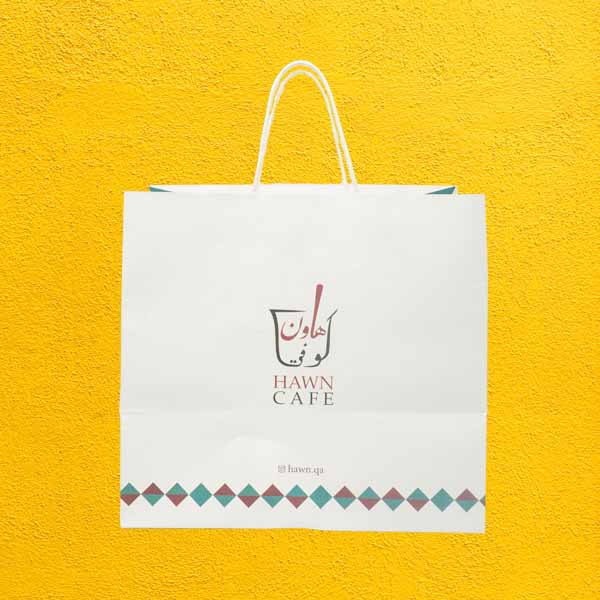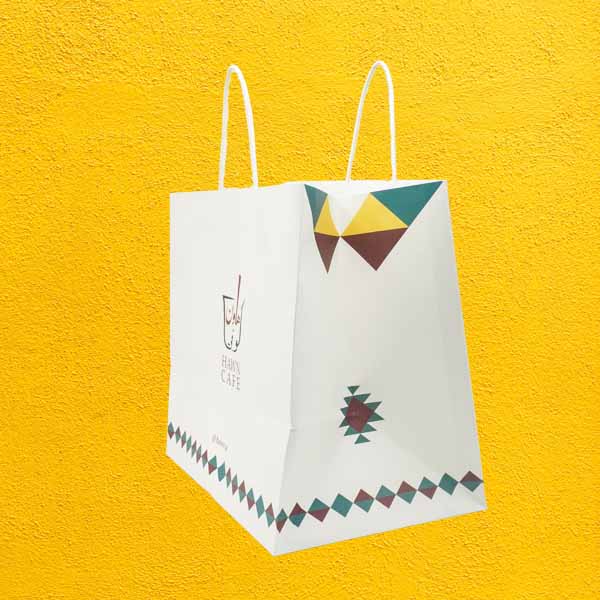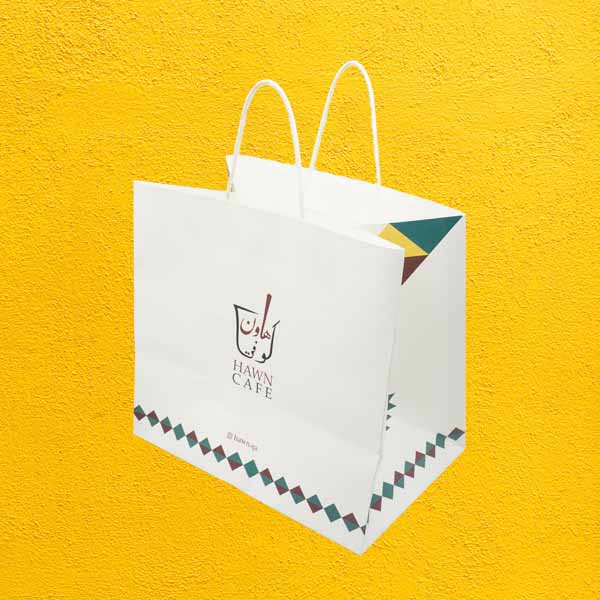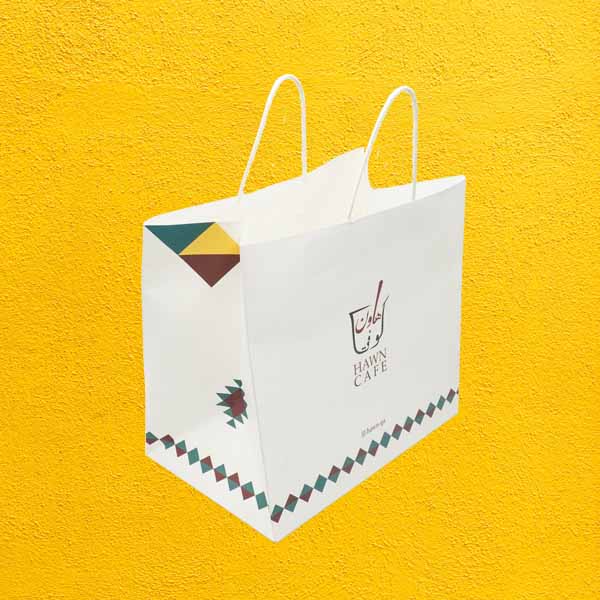 Custom paper bags for coffee shops can be an excellent way to convey the brand's message and identity while also providing a functional packaging solution. Here are the steps to custom unique paper bags for a coffee shop:
Step 1: Determine the Bag Size and Type
The first step in creating a custom paper bag for a coffee shop is to determine the bag's size and type. The size will depend on the coffee shop's needs and the type of item being packaged. For coffee shops, the most common sizes are usually small-sized bags for coffee beans and larger bags for takeout cups and food items. The type of bag to use will depend on the item being packaged. For the coffee bags, a gusseted bag with tin ties at the top would work well. For takeout cups, a handle bag with flat bottom would be suitable.
Step 2: Choose the Materials
Next, select the materials for the paper bag. The paper's thickness, quality, and finish can all affect the overall look and feel of the bag. For example, a matte finish with a higher GSM paper can provide a premium look and feel. The material should also be sustainable and eco-friendly since many customers now prefer recyclable and biodegradable materials.
Step 3: Design the Bag
Design a bag that captures the coffee shop's brand identity. The bag's design should include the coffee shop's logo, name, and other brand elements such as colors and fonts. The design should be creative and unique, so it quickly catches the customer's attention. It is best to keep the design simple as it will be easier to read and more memorable.
Step 4: Add Extras
Adding extra elements such as a clear window or a die-cut handle can make the custom bag unique and functional. Adding a clear window helps showcase the product inside the bag while the die-cut handle makes it easy for customers to carry the bag around.
Step 5: Order the Bags
Once the design is final, it's time to place the order. Choose a reliable supplier that offers high-quality paper materials and printing. A custom paper bag with unique design and high-quality paper will provide customers with a premium experience and reinforce the cafe's brand.
In conclusion, creating custom paper bags for a coffee shop requires a thoughtful approach to design and material selection. The bag's design should be unique, eye-catching, and representative of the coffee shop's brand identity. By following the above steps, a coffee shop can create custom paper bags that will effectively brand their products and add value to their customers' experience.